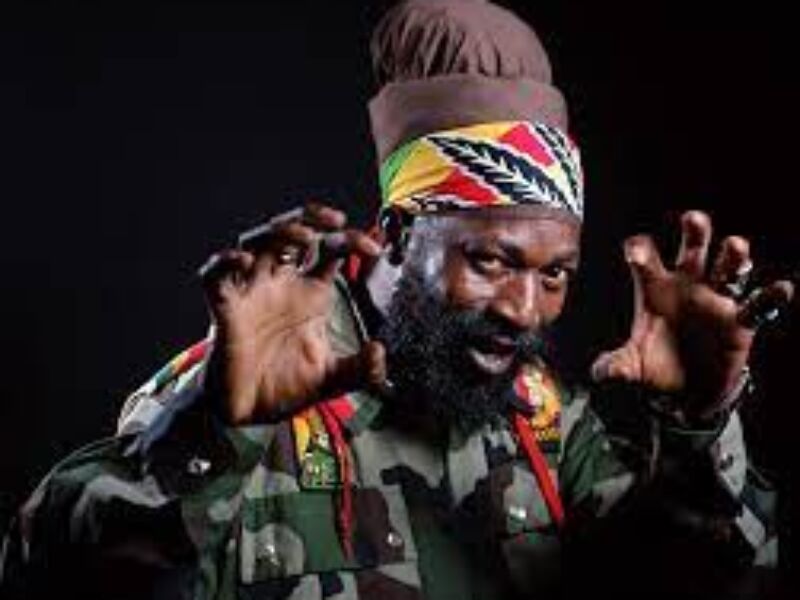 Capleton Reveals His UK Visa Reinstated After 13 Years
Capleton will be performing in the UK for the first time in over a decade after getting his visa restored ahead of his European tour
Reggae legend Capleton is the latest Jamaican artiste to have received his visa to travel to the United Kingdom for work. The artiste was previously banned from traveling to the European bloc in 2010 due to his music, which was considered discriminatory and homophobic.
Reggae music has been deemed unfriendly to the LGBT community for years, and many artists have experienced fallout in the international music market due to lyrics that threaten or condemn the lifestyle. Artistes like Bounty Killer and Buju Banton have in the past apologized for their incendiary lyrics, and it seems that Capleton has managed to convince the authorities that his philanthropic efforts make up for his past actions.
According to the artist and his management team, Capleton is currently on his Capleton Live in Concert series European Tour that sees him stopping in several big cities across the economic bloc. He is set to perform at 22 shows beginning on October 15 and ending around November 17.
His team confirmed that the artiste has been touring with his Prophecy band at the tour's first stop in Belgium before going on to Utrecht, Amsterdam, then Denmark. King Shango is set to perform in France and Switzerland in upcoming shows.
Capleton's return to the UK marks 13 years since he was named by the Home Office as possibly committing a crime against UK nationals due to his music lyrics that denounced homosexuals.
Back in 2004, the UK's Home Office announced that the artiste, along with Elephant Man, Beenie Man, Buju Banton, Bounty Killer, Vybz Kartel, Capleton, and T.O.K were being investigated by police for their violent lyrics against gays. The artists were not charged with any crimes, but many were denied entry into the country, including Sizzla Kalonji, who was on tour.
In the meantime, it seems that the Home Office has relaxed measures for Jamaican artists visiting the country. Bounty Killer recently announced that his UK visa was restored, and he is currently in England on tour with Baby Cham.
On Instagram, Capleton celebrated the restoration of his UK visa by sharing a motivational message for his supporters.
"Always remember, there will be obstacles. There will be stumbling blocks, there will be misfortune but always remember- keep your focus," the artiste said while performing on Wednesday night.
"Know what your goals are, reach out for them, never let anyone deter you, never let no one tell you you can't make it in life. Be yourself, know who you are, and know where you are going in order to know where you are going. Never be a traitor, or a sellout to your culture, your heritage, or your philosophy, or your curriculum," the artiste continued.
King Shango added in a caption, "My UK Visa was reinstated after 13 years. I'm in Europe now on tour & looking forward to performing for UK fans soon," as he performed his hit single "Rocky Road.
The artiste has not announced the details of his UK tour stops as yet.