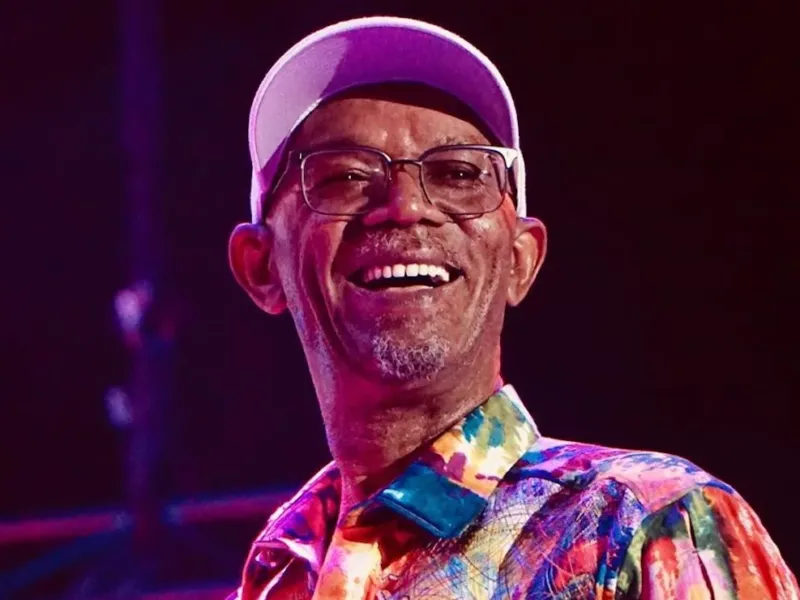 Beres Hammond Taps To Receive UWI Honorary Doctorate
Reggae icon Beres Hammond has been named as a recipient of the Honorary Degree of Doctor of Letters by The University of the West Indies, Mona, at this year's annual graduation ceremony set for November 4, 2023.
Beres Hammond is among four recipients who are to receive honorary degrees, which include Jamaica's ambassador to the United States and the first woman to hold that post, Ambassador Audrey Marks, business luminary the late Lascelles Chin, who will be posthumously awarded the Honorary Degree of Doctor of Laws; Rachel Manley- Honorary Degree of Doctor of Letters; and Professor Dale Abel- Honorary Degree of Doctor of Science.
According to the University, an Honorary Degree is bestowed on Jamaicans or persons who have made significant contributions in their respective fields in the Caribbean region. Although the honor is referred to as a doctorate, the honorees are not addressed as doctors, but they can address their doctor behind their names.
In the meantime, Beres and his class of honorees will be among 3,500 students from the Class of 2023 who are set to graduate with first degrees, diplomas, and master's degrees across more than a dozen fields of education.
The reggae singer was also honored earlier this year by the Caribbean Music Awards with the Elite Icon Award this year.
Who is Beres Hammond?
Beres Hammond is one of the most recognized names and voices in Jamaican music history. His brand over lovers' rock music spans over five decades, earning him the title of King of Lovers Rock, the R&B version of reggae.
Born in Annotto Bay, Jamaica, in 1955, Beres Hammond rose to fame in the early 1970s and quickly established himself as a powerful voice in the vibrant reggae community of the 70s and 80s. After a short stint as the lead singer of the group Zap Pow, Hammond recorded and released his solo debut album, Soul Reggae, in 1976. The album spawned hits like "My Whole World" and "Got to Get Away."
To date, Beres Hammond has released 19 solo albums, with the most recent, Never Ending, released in October 2018 under VP Records and his own label, Harmony House Records.
Beres Hammond is best known for songs like "Putting Up Resistance," "What One Dance Can Do," "Rock Away," "No Disturb Sign," "Sweet Lies," and "Tempted To Touch."
Beres Hammond received the national honor, Order of Jamaica, in 2013 for his contribution to Jamaican popular culture and music.
In the meantime, fans of the artiste celebrated news of the artiste's awards.
"Anyhow glad to know he's being awarded, he's more than deserving! If I love him ONE MORE time," one fan wrote on Instagram. "Putting up resistance am gonna work it out …. You know I …… big up Beres !!! Would a rock to 2 chune yah now inna stadium," another artiste said. "Here's your flowers Beres Hammond you so deserve this honour," another said.