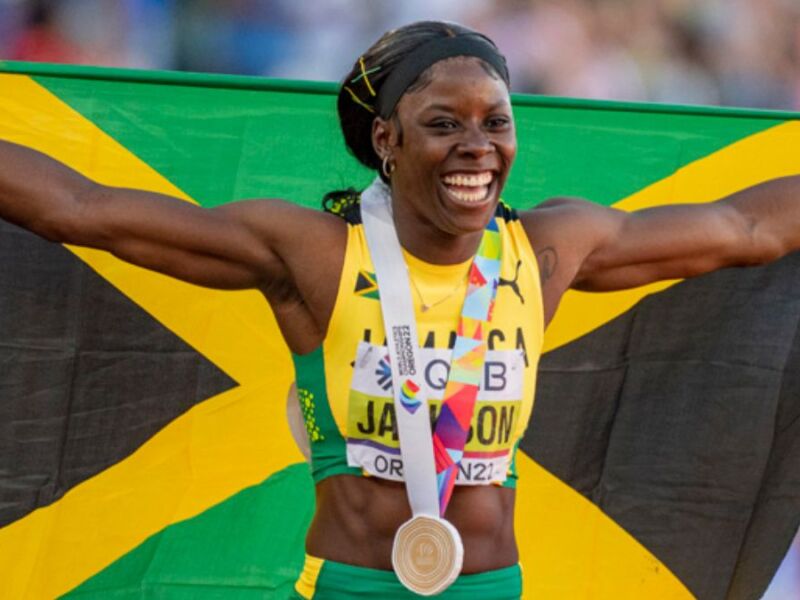 Shericka Jackson Strikes Gold in 200m Final at World Athletics Championships (VIDEO)
World athletics champion Shericka Jackson struck gold once again in the 200m, successfully defending her title on Friday as well as her status as the fastest woman alive over the distance.
Sha'Carri Richardson set a championship record and claimed her first world title in the 100m on Monday, defeating defending champion Shelly-Ann Fraser-Pryce. Jackson finished second on Monday, and with Richardson already securing one title, some questioned if the American would be claiming yet another over Jamaica.
Similar to her performance in the first round of the 100m, Richardson qualified with the fastest time in round 1 of the 200m with 22.16 seconds, with Jackson later surpassing that in her semifinal run with 22.00 seconds ahead of the American in 22.20 seconds.
Friday's finale saw Jackson starting in lane 6, and Richardson in lane 9, with her American compatriot Gabrielle Thomas starting in lane 8. Jackson, who has garnered massive success in the 100m, truly shines in the 200m and, with an execution that could not be matched, greatly outpaced her fellow competitors in the final 100m of the race.
Though it may not have been the record-setting time she has slowly been working her way towards, Jackson clocked in at a winning time of 21.41 seconds, bettering her personal best of 21.45 seconds. Richardson secured third place in 21.92 seconds to take home bronze, with her teammate Thomas taking second place and silver in 21.81 seconds.
Watch the race below: