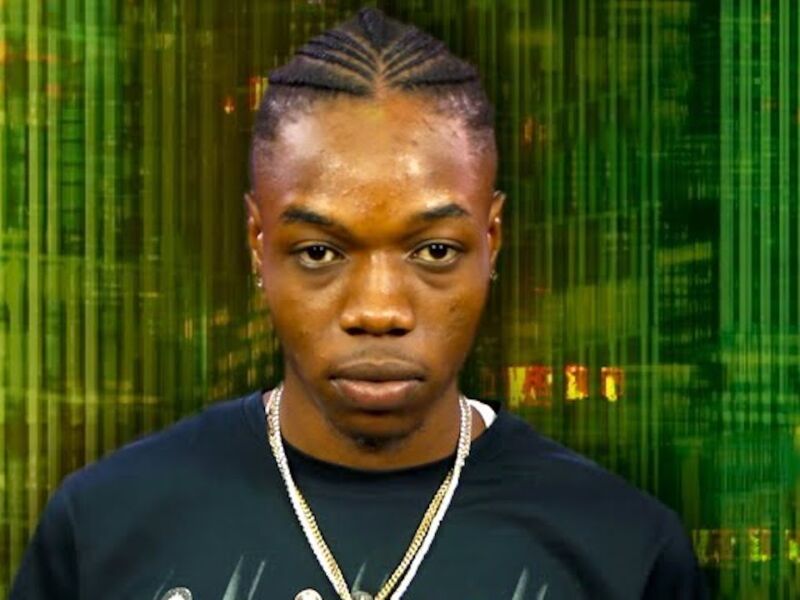 Vybz Kartek's Son Likkle Vybz Detained By Police While Driving His Benz
The oldest son of Vybz Kartel, Likkle Vybz, was arrested by police officers during a stop and search of his Mercedez-Benz motor car over the holiday weekend.
A video of the incident has gone viral showing Likkle Vybz, whose real name is Adidja Jaheim Palmer, being questioned by police officers in what appears to be Ocho Rios, St. Ann, where he resides with the rest of the Palmer family.
One video shows a police cruiser parked behind his Mercedes while a bystander films. The young artiste and producer appear to be with another male while two cops are seen talking to him.
Likkle Vybz, who is wearing a brown t-shirt and cargo pants, walks around to the driver's side of the car, where he looks on as a police officer executes a search of the car.
The young man appears to have been arrested and detained by cops. It's unclear why he was detained and if anything incriminating was discovered by the police.
However, on Sunday night, he spoke briefly to Urban Islandz, confirming that he was not in police custody. The "World Boss Wednesdays" promoter and producer remain tightlipped about the incident.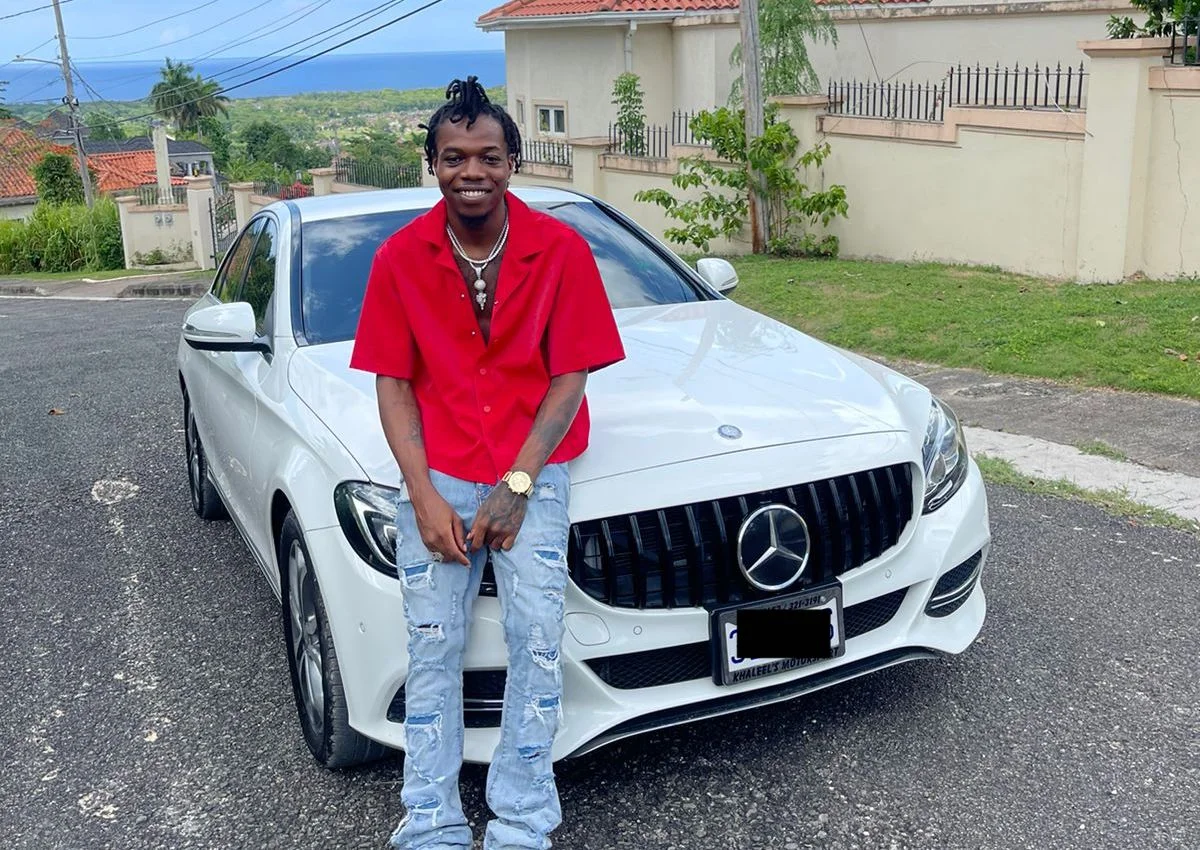 In the meantime, the incident has sparked concern for Vybz Kartel's children, as fans believe that they are being targeted by the police.
Months ago, police and members of the Palmer/Johnson family were at a standoff as they turned up armed and determined to gain access to the family home. In the video, Likkle Vybz's mother, Tanesha 'Shorty' Johnson, can be heard shouting at police and asking to see their warrant regarding the search of her home.
Cops later left without being able to search the home.
"[Kartel] son them have to leave Jamaica for them to enjoy them life that's straight true," one fan said.
"Situation with likkle Addi & Vybz starting to look suspicious like intimidation," another person added.
The latest incident involving Kartel's son comes weeks since his younger brother went viral after a security guard in the Ocho Rios area allegedly attacked him.
Vybz Kartel's Attorney, Isat Buchanan, and the Director of Public Prosecutions, Paula Llewellyn, are currently embroiled in a nasty battle following the former's remarks quoting his client's lyrics to insult the latter.
Some fans believe that that situation might be behind the incarcerated artiste's children being allegedly targeted.