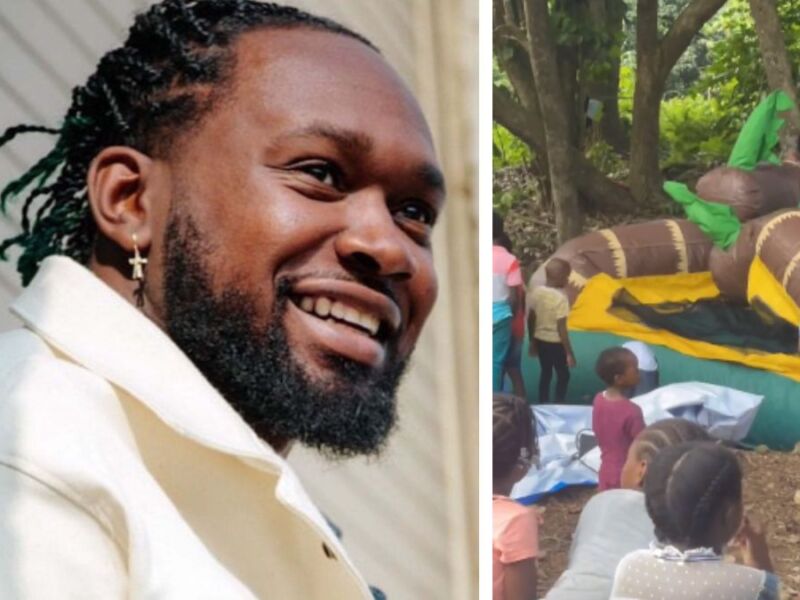 Kranium Hosts Back-to-School Giveaway in Jamaica – Watch Video
With the summer holidays drawing to a close and a new school year rapidly approaching, Dancehall artiste Kranium visited Jamaica, hosting a back-to-school giveaway for the children in his native community.
Before his prominence in dancehall with hits such as Nobody Has to Know and Gal Policy, Kranium was simply Kemar Donaldson, a young man with a budding passion for singing growing up in Montego Bay. The artiste is now based in New York but has not forgotten his roots in The Second City and has returned to his community, hosting a back-to-school giveaway on Sunday.
Over 100 parents from the community were provided with supplies to ease the stress of the requirements for the forthcoming school year. Along with the giveaway, kids were also provided with a bounce house for their entertainment, and there was also a community football match in which Kranium participated.
Kranium shared a few moments from the event on his Instagram page on Monday. The artiste joked that it was a must that he shared his winning goal and went on to thank everyone who participated in the giveaway.
The Vibes Weekend deejay noted in his post that the giveaway was a gesture done from the heart.
Watch the video below.