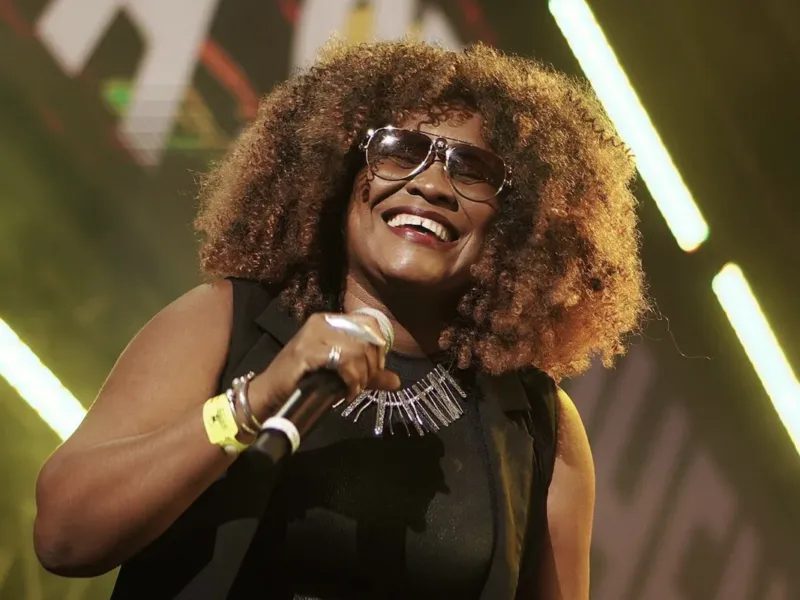 Tanya Stephens Says She Will Not Return To Reggae Sumfest
Reggae/dancehall singer Tanya Stephens says she is done performing at Reggae Sumfest following an unpleasant experience last weekend at this year's staging of the iconic event in Montego Bay.
Tanya Stephens was among a plethora of veterans in the reggae and dancehall space billed for Night 2 on Saturday night, July 22. The "It's A Pity" singer says that her original slot for her performance was 45 minutes, but she learned on the night of her performance that it was slashed by 15 minutes down to 30 minutes.
A disgruntled Tanya Stephens shared on her Instagram Live yesterday that she and her team rehearsed for a week for a 45-minute set, which makes the ordeal negatively impacted not only her but also her supporting team of musicians.
"I want to big up the musicians, the singers, the dancers for improvising and doing what they love and are good at regardless of such a major change… I made a joke about the big clock in front of me; (it) didn't affect me as much as I joked that it did, but me can imagine how it affect other people."
"Saturday night was the last time I'm doing that show," Stephens said during her Live video. "From the beginning to the end, there is a consistent disregard that neither of us have to put up with: they don't need me, I don't need them."
Tanya Stephens went on to explain why she has been reluctant to work with local promoters, who she says lack manners and unwillingness to provide artists with technical support.
"When we negotiate commercial activity, the only thing people think about is remuneration package and the reason why I usually feel uncomfortable and I'm reluctant to accept work coming to me from local promoters, is mostly because of everything else: the lack of manners and the unwillingness to provide technical support," she chided.
Stephens performed a well-received set on Saturday night at the Catherine Hall Entertainment Complex in Montego Bay. The venue has been home to Reggae Sumfest for decades and saw tens of thousands of patrons coming out each summer to see their favorite local artists performed. Despite putting on a show for her fans, the singer says her overall experience with the promotion team was unpleasant.
"They refused to go above six rooms and it is my opinion that every Jamaican artist needs to do Jamaican shows," she said about her negotiation with the promoters. "Sometimes, we have to bend over backwards to make it happen. My agent and I both opted to get ourselves Airbnb and let the band, the background singers and the engineer have the rooms because it was not enough to accommodate all of us."
She also spoke about the mannerisms of the staff at the venue, which further fueled her decision not to return to Reggae Sumfest. "Between the clocks and the big fences…and the gruff demeanour of some members of staff…when you add them up, it's not an environment conducive to the best presentation from any creative," she laments. "We nuh thrive in an environment like that, and I can tell you that whatever entity now owns that production, has nothing to do with creativity."
In sharing the video on her Instagram account, Tanya Stephens thanked her dancers, band, backup singers, and fans for rocking with her on Saturday night.
"On behalf of the musicians, singers, dancers, agent/crew, and my family we thank you the audience for rocking with us," Stephens wrote. "No matter what the circumstance is we will always go to our default setting and deliver your entertainment. We learn from our experiences and customize our follow up actions as best we can to minimize further exposure to unwanted elements."