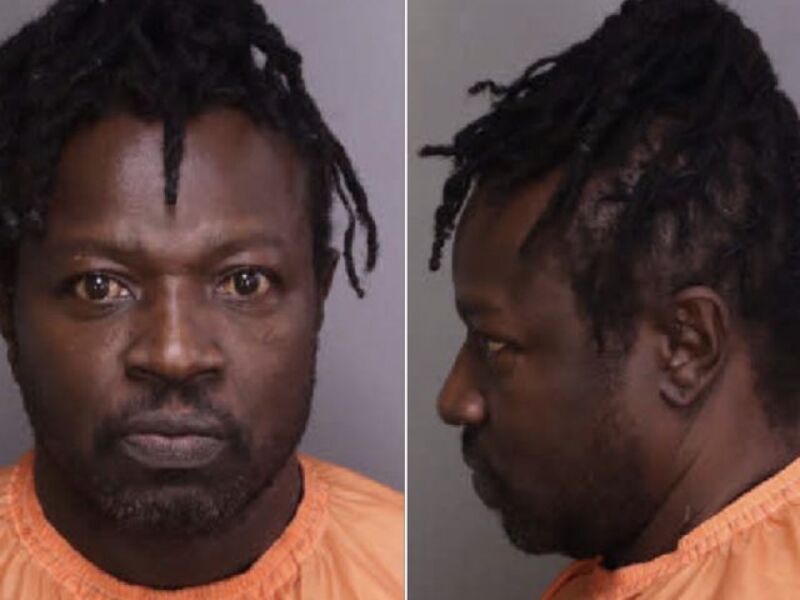 Mad Cobra Facing 30 Years In US Prison For Drugs & Gun, Bond Set At $125K
Veteran Dancehall artiste Mad Cobra is reportedly facing 30 years in jail for cocaine trafficking in the United States.
According to reports, the artiste might be facing a lengthy jail sentence if convicted of cocaine trafficking and illegal gun possession. Mad Cobra, whose real name is Ewart Everton Brown, is still being held at Florence County jail up to press time. The Florence County Sheriff's Office's website shows that the artiste was granted bond in the sum of $5,000 for possession of a weapon during a violent crime and $120,000 for trafficking of cocaine of 400g or more.
The artiste was arrested on July 25 at 8:28 AM in Florence County following a traffic stop. The artiste was told that police had reasonable suspicion to search his car and, with his permission, searched the car and found the gun, two kilos of cocaine as well as stacks of a small amount of cash, and a Beretta firearm.
Mad Cobra, 55, was said to be speeding on the I-95 highway at the time.
The artiste's address was listed by the Sheriff's office as somewhere in Margate, Florida.
The Sheriff's Office has not listed a date for when he is going to attend court.
The artiste's family has not addressed his arrest.
Considered a dancehall veteran, Mad Cobra is one of the biggest artistes from the 90s decade. The artiste migrated to the United States after he was shot three times during a road rage incident where upset men opened fire on him for his high beam lights being shone on them. His home in Portmore was also shot up just after he was discharged from hospital.