Reggae Sumfest night one was a major success as, for the first time, the roster was dominated by relatively younger and newer artists who just entered the entertainment industry. Among those who gave satisfying performances were Masicka, Teejay, and Valiant, who left fans raving at the delivery and quality of their performance.
The night was not without incident as fellow artist Bayka was arrested by police before he would complete his performance after he disobeyed several warnings by police not to use expletives. The artiste persisted and was arrested as his performance came close to an end, but he was only briefly detained.
Masicka returned to Sumfest for the second time, having made his debut in 2022. The artist, however, gave a stunning performance as he showed off his lyrical prowess and even addressed the beef with Alkaline.
"Boy say dem want war but me can't see them in the streets. Ah Kingston mi live and ah every day. No boy no scare genasyde," Masicka says as he breaks out into his song "Dem Ago Dead Lyrics."
Fans reacted to the artist's performance online. "Idk Masicka took Sumfest for me," fans wrote online. Another said, "Sumfest was great. Love the energy from TEEJAY MASICKA N TOMMY LEE."
Tommy Lee Sparta also performed after being released from jail months ago following the completion of his sentence for illegal gun possession.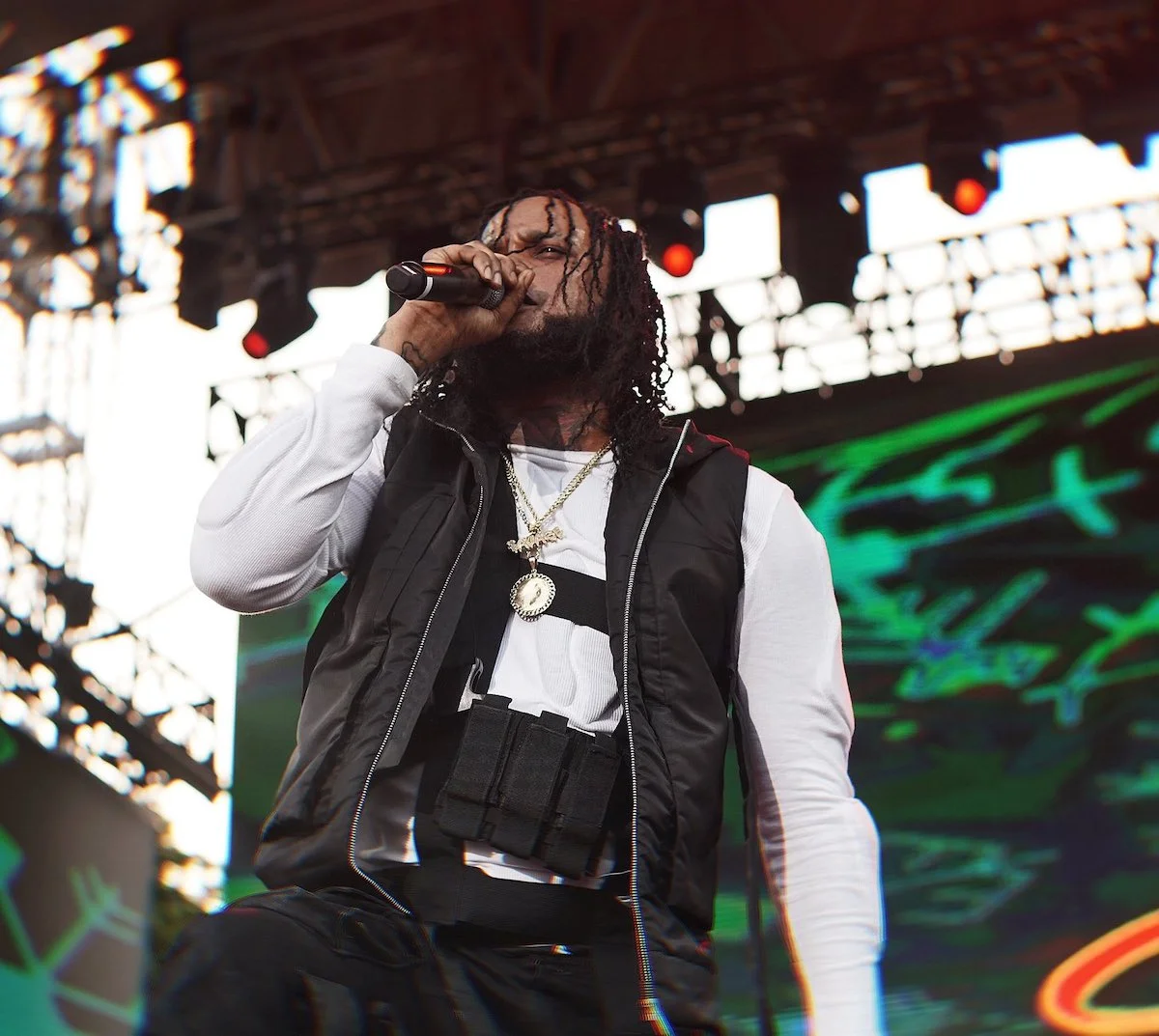 The artist's performance was reflective of his time in jail as he hailed the wardens for their support during his time there and shared his experience of valuing his family and loved ones and even taking better care of his health.
"Mi nuh regret go deh cause guess wah? Ah the best two years of my life. Mi get time fi pree, and find time for my family and…myself. Mi used to have all 15 girls one time, now mi start ease offa the girl thing… mi used to do a heap of drugs. Mi used to a pop pills and mi come offa my addiction, so mi glad fi the likkle break. A God mek it happen suh," the artiste said.
He added, "Mi wah say respect to the police dem wah gi me a chance fi perform and understand say youth can change, you understand? Nuff a the youth dem wah change but more while it tek the chance cause you need somebody fi point a finger pon."
Tommy Lee Sparta also revealed that he had a conversation with Kartel about the disruption to their family and children.
"Wah day me and Kartel a reason…bout we youth dem. Him a say '[from] my youths a baby mi deh a prison and now dem have baby'. It rough in deh bro. All mi can tell the youths dem, you see prison? If unnu can do anything fi stay far from it, and mi love how the crime a tun down. Stay far from prison," he said.
In the meantime, newcomer Valiant was hailed as the standout performer for the night as many commented on the emotional performance that was well rehearsed and well executed. The artist is being managed by Romeich Major, who received many praises from fans who attended the event.
The artist's rise to the top is admirable as he only received a "buss" in November 2022 as an artist on Tik Tok and released his debut mixtape '4:14' going No. 1 on Apple Music.
Teejay, who is Warner's latest signee, also delivered hit after hit from his older tunes to his latest "Drift," which has fans in a chokehold. In a message to his supporters, Teejay applaud himself for giving the people a stellar performance.
"Don't even have time to argue about who take reggae sum fest I did this one from my heart I did this one for the culture thanks to all who seh teejay straight haters i don't need your comment or opinion my fans like it and I'm so please with giving the people a wonderful performance bless," he wrote.
Meantime, some fans have expressed disappointment that the lineup left out many female artists like Shenseea, Spice, and others. However, Jada Kingdom has been slated to perform on night two on Saturday.