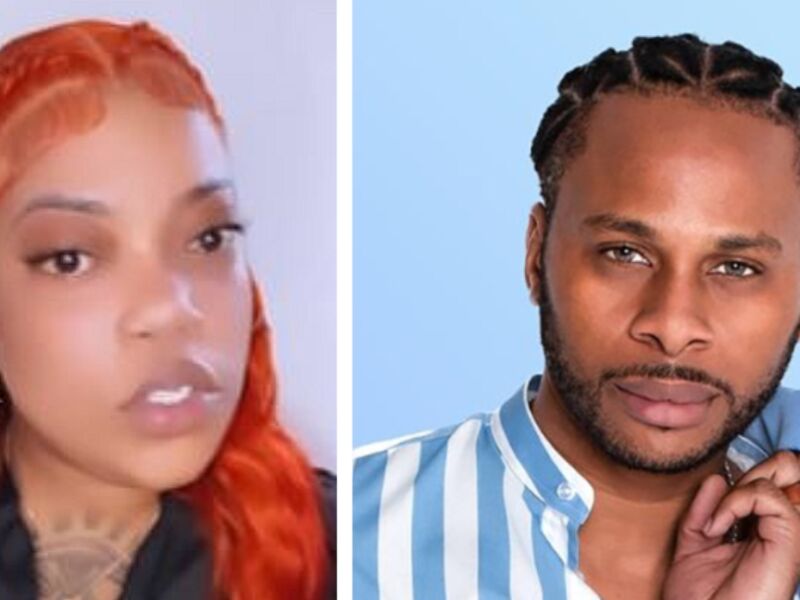 Dovey Talks Begging Dexta Daps for Collab and Being Cast Aside by Artistes Because She Won't Give Up Her "Front" – Watch Interview
Dovey Magnum has revealed her reason for not collaborating with her fellow dancehall associates, revealing their ulterior motives. The risqué singer expressed that she has approached several individuals within the industry about working together, but they all wanted her "front" in order to secure a collaboration.
"I have reached out to a lot of different producers, a lot of people, I've been was trying to get a EP, from before mi even come a Jamaica, to say am gonna come work with a team…No body neva take it serious..All a dem just lead mi on and den a it dat, and a lot a dem, dem wah front," she explained during a live chat with radio host DJ Dwayne.
One collaboration that the fans have been waiting years for is a joint song with Dovey and Dexa Daps. Dovey opened up about her efforts to make the collab happen, but the deejay was not making any moves towards getting it done.
"Mi tiad fi ask Dexta and mi nah go talk bout him again and mi cyah badda wid him..when it fi happen, it fi happen," she said, highlighting that maybe it was not meant to be.
Although it appears that sex was not the underlying reason for the delayed collaboration between Dovey and Dexta, this apparently played a part in many other collaborations she wanted. The controversial singer stated that her catalogue would have boasted many features if she was willing to have sex with the artistes she wanted to work with.
"All dem favourite artiste want mi front, and mi kinda stray from it… If mi did give dem front, mi have bay collab," she continued.
Dovey indicated that females in the music industry always face sex propositions, but she would not yield to them. With her refusal to make such a compromise, the Bawl Out singer remains solo on most of her tracks.
So far, her 2023 singles consist of no features. In 2022, Dovey teamed up with Nicki Minaj and seven other ladies on the hit Fine Nine Remix, showcasing her lyrical talent. In 2021, Dovey dropped a song entitled No Noise featuring dancehall artiste I-Octane, and in 2020, she released a collaboration with Kiprich called Boss Baby. 
Watch the interview with Dovey Magnum below: