Minister Marion Hall, formerly Lady Saw, made her first appearance at Groovin in the Park on Sunday with the expected "bangarang" as she addressed her critic Queen Ifrica and revealed that she has plans for an upcoming album.
Hall has returned to the dancehall/ reggae space and has been performing her non-secular music, which isn't gospel but not necessarily the same type of music she released in the past.
Minister Marion Hall teases new music with Tarrus Riley
According to her, she and Tarrus Riley will be working on music together. "Yes, we're about to do a song or two, for my album," she wrote on Instagram.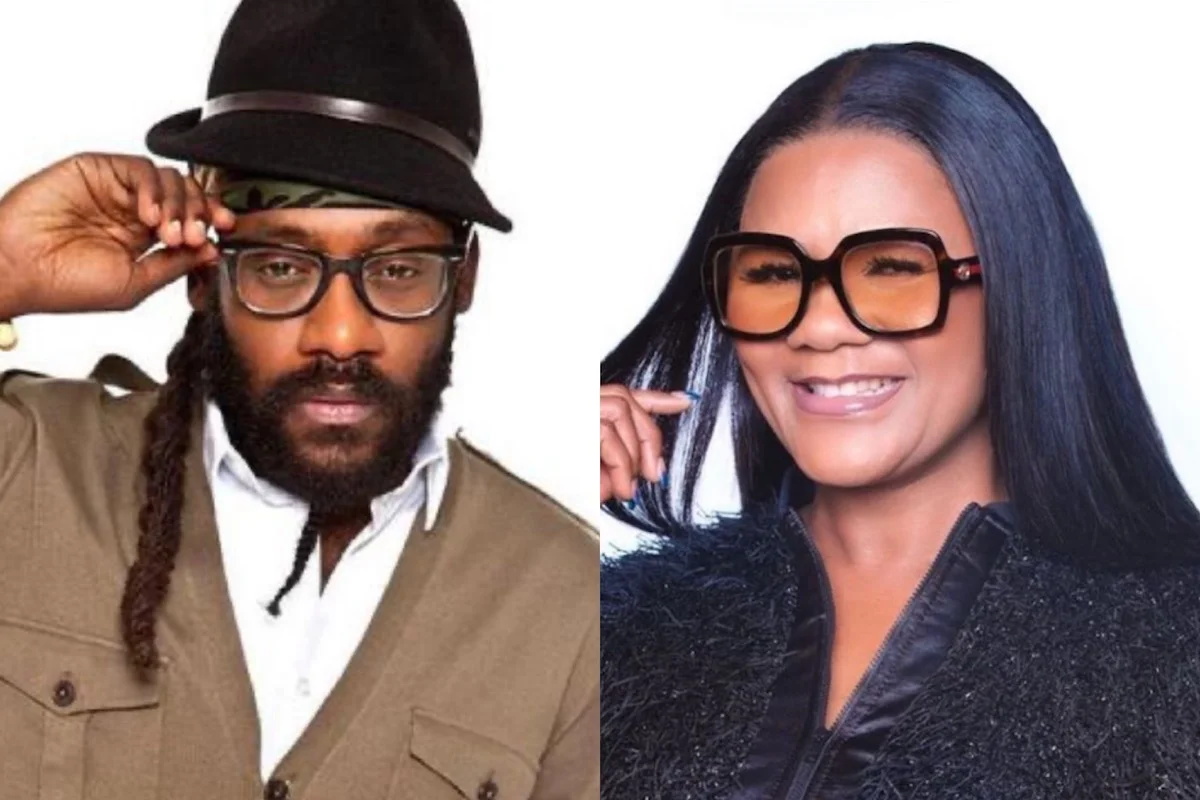 The artiste shared a video of her and Tarrus, who also performed at the event, greeting each other.
The event on Sunday is among Hall's first performances since she announced her return to music this year after taking an almost seven-year hiatus. The artiste had become baptized in 2015 and said she was quitting music as a dancehall artiste. She also gave up her title of Queen of the Dancehall and even discounted the idea of her making gospel music.
However, it seems that Hall has had a change of heart as she revealed that she was taking bookings to perform at events, including Sumfest and Groovin in the Park.
Meanwhile, as expected, Hall did address Queen Ifrica, whom she called out during the shot, and it seems that she might have also taken shots at Spice's fan base. The reigning Queen of Dancehall pulled out of Groovin in the Park at the last minute, but it was later revealed that she was performing a tribute to Busta Rhymes at the BET Awards on Sunday night.
Saw's performance has drawn criticism from fans and critics alike for the content of her music. At one point, Saw sings, "Kiss out Matthew, Mark and John, kiss out the two book of Corinthian, kiss out Galation and Thessalonian and then kiss out Hebrews and Revelations," before telling critics to "come kiss out mi bible."
"If this is what you call representation of Christ , lady you fail. Nonsense," one fan wrote. "Den no dancehall this???!!! The trace trace!! No sah!! This cah win soul Mum'a Saw," another said. "Wen she clap bak head must crack smh yow Christian a crack open head now lol," another added.
Addresses her opps Spice and Queen Ifrica
She also seemingly addressed the speculations that Spice pulled out of the event to avoid a confrontation with her.
"Mi nuh come yah fi idle, mi nuh come yah so fi dancehall title…mi nuh come yah so fi idle…mi come yah so fi preach the gospel so tell a bleach out duppy mi nuh frighten," Minister Marion Hall sang while saying she is a Christian that "claps back."