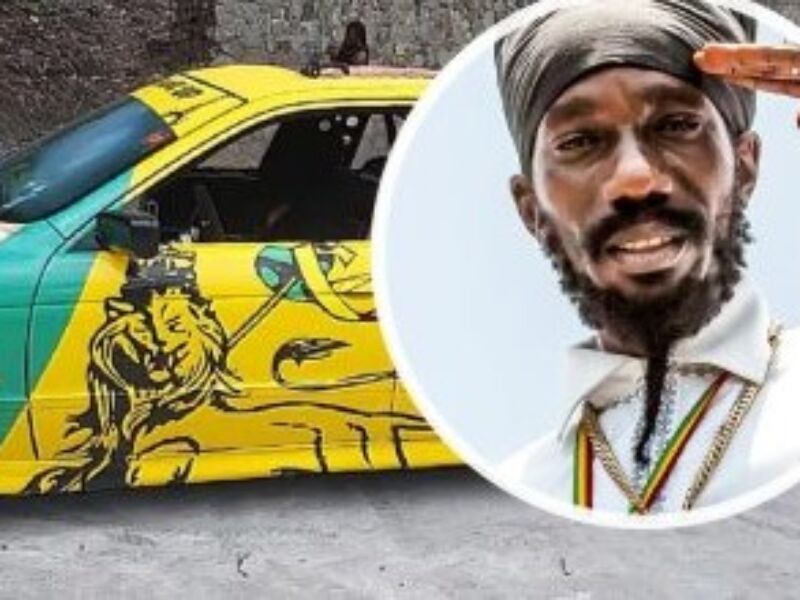 Sizzla Kalonji Performs Stunts in Modified BMW – Videos
Reggae veteran Sizzla Kalonji customised his BMW with bright Rastafarian colours and symbols, representing his religious beliefs. The BMW, coloured in pale red, gold, and green, has the word "Jamaica" written on the bumper in Jamaican colours.
Along the sides are designs of the lion of Judah and "Africa" written in bold colours. "Crank Up" is also written on the windscreen, and below the large letters is a large picture of the Emperor Haile Selassie of Ethiopia on the hood.
A video showing a 360-degree view of the Dry Cry singer's colourful BMW was released. The car is Sizzla's "Super fast BMW stunt car," as stated in the video's title, and sure enough, the car was later shown executing stunts in another video.
The vehicle was literally taken for a spin, blowing up clouds of dust in its trail. In the video, Sizzla demonstrated his drifting prowess by speeding up and swinging the vehicle in circles while spectators cheered him on.
Watch the videos of Sizzla's car below: