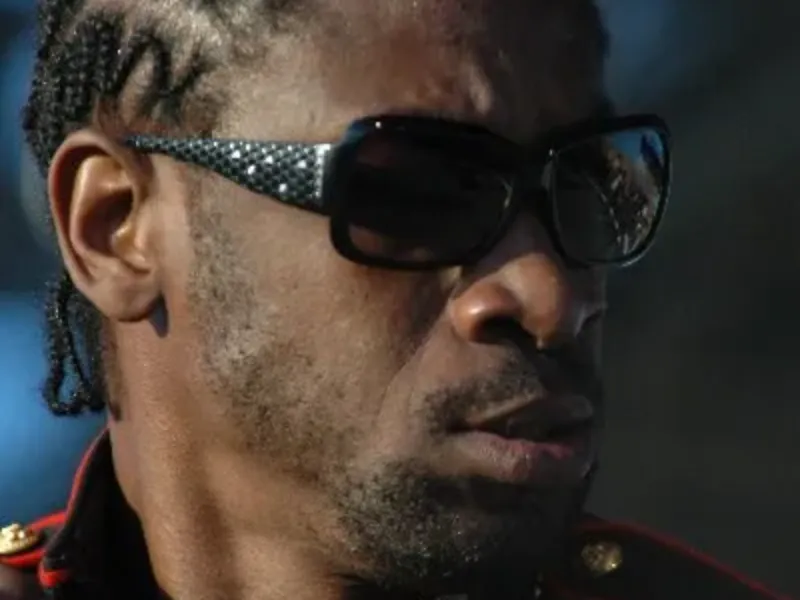 Bounty Killer Gets Lifetime Achievement Award At 2023 IRAWMA
Bounty Killer won the Reggae and Dancehall Icon Award at the 2023 IRAWMA.
Bounty Killer added another International Reggae and World Music Award to his collection at the annual award show this weekend. The dancehall mogul was honored with the Reggae/Dancehall Icon Award. IRAWMA, which celebrated its 40th anniversary on Sunday, has been lauded by Bounty Killer over the years, and last night was no different.
During his acceptance speech, Bounty Killer waxed lyrical about the Jamaican award ceremony, encouraging viewers to anticipate its staging each year, similarly to how one would look forward to the Grammy and Emmy Awards.
"It's not easy to keep these things going," Bounty Killer chimed while accepting his award. "Even in the pandemic, these people make sure they recognize who to be recognized. So listen, Jamaica, let's support us. Everybody excited about the Grammy and the Emmy and nommy but listen, IRAWMA! This ain't no drama. Forty years! Wul dat," the Grammy award-winning dancehall star said.
Bounty Killer's on-stage tribute comes one week after the dancehall star told The Star how pleased he was to be nominated for the Lifetime Achievement Award, which he reportedly said is "better than a Grammy." Bounty told the publication, "I am honored to be nominated for this Lifetime Achievement Award. It feels good to be recognized for my contribution to the music which I truly love. In everything I give thanks to God, my mother Ms Ivy, and I also couldn't have done this without my management team led by my friend and manager Paul 'Bankey' Giscombe."
The Reggae/Dancehall Icon Award recipient continued," I am grateful, and appreciate the recognition for my hard work and success in keeping the dancehall music alive and paving ways for the new generations to come. I feel like it takes a big responsibility to stay focused, and it happens musically and otherwise, because you have to carry yourself at a certain level of integrity. It's a blessing, but at the same time it helps keep you grounded and focused. Thank you, IRAWMA, for this great honor. It is truly appreciated," he said.
Bounty also shared a special moment of rhymes of laughter backstage with Spice as they basked in the glory of their respective awards. The Love & Hip-Hop: Atlanta star, who was clad in a stunning royal blue dress, took home the trophy for Global Dancehall Queen. Spice and Bounty Killer are definitely on the same page about the value of this accolade. During her acceptance speech, Spice expressed gratitude for everyone who has supported her career, including Killer himself, and said the award was a big deal. "Is a very big thing, it's not a small thing. This is a very big thing," Spice said.
The annual International Reggae and World Music Awards was hosted on Sunday, May 7 at The Jamaica Pegasus Hotel in New Kingston.