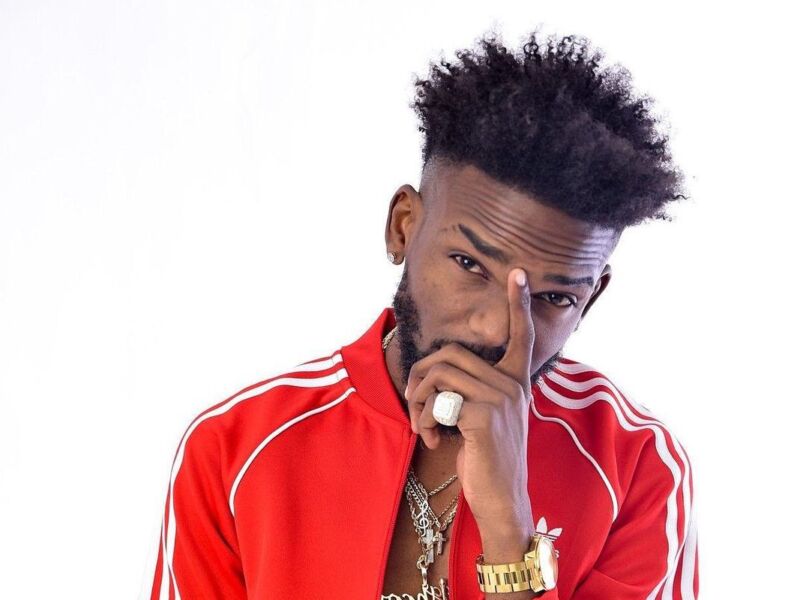 Dancehall Artist Kemar Highcon Arrested In Florida For Grand Theft Auto
Dancehall artiste Kemar Highcon has been arrested and charged with Grand Theft Auto in Florida.
A mugshot of the artist was shared on Sunday as well as his arrest record, which showed that he was arrested on May 5, 2023, in Broward County. The document also showed that he was arrested at midnight by cops in Margate.
Kemar Highcon, real name is Kemar Emilio Woodfine, is 32 years old. There are no details about Highcon's being charged, but his arrest record shows that he was booked into the Broward County main jail under statute 812-014-2c6, which outlines the crime of Grand Theft Auto when a person unlawfully takes another person's property that is worth $750 or more.
Highcon has been released on a bond of $500. The artiste has not publicly spoken about the incident, but there have been mixed reactions to his arrest.
"Lord I pray every perfect person on this app stays that way but for the rest of us imperfect ppl please guide us , protect us , & let every thing designed to pull us back propel us & most importantly help us to enjoy life with loving & pure ppl," fellow artist Starr Gyal said.
"He may not be guilty…….. this could all be some man/woman disagreement. On another note: that's why wi nuh fi envy people when wi si dem wid tings," one fan said.
"It's funny how these so-called artistes are held at the helm and most if not all of us are inspired by their lifestyle and forget that they are humans that do human activities. Lifestyle affi keep up and to do that doesn't come easy. #badappleamongus," another person said.
"Before I form an opinion I need more information this could be a big misunderstanding and me nah judge so quickly," another fan said.
Kemar Highcon, who grew up in Kingston, emerged on the scene around 2018 with his hit single "So Saucy," which racked up 3 million views on YouTube. He went on to drop a number of other hits, including "Dat Splash" and "Sharp," as well as a remix for "So Saucy" with Shaggy and Spice.