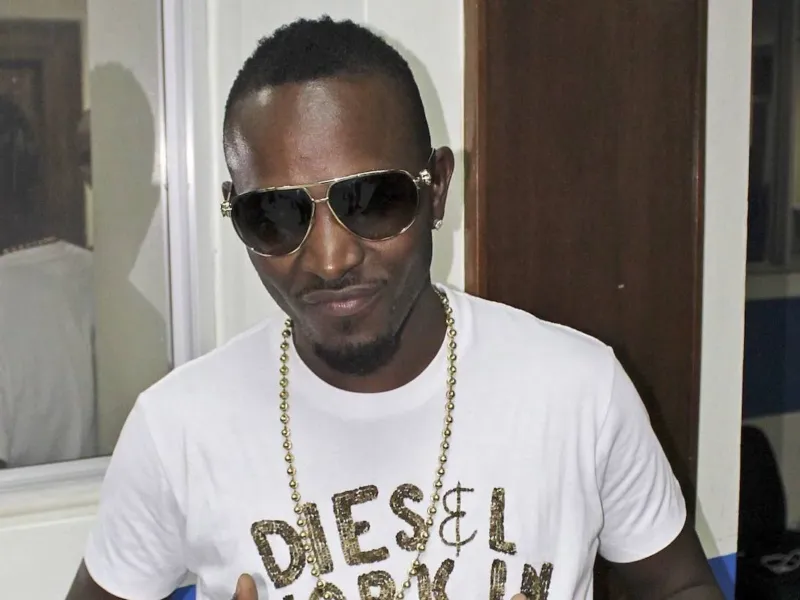 Video Shows Flippa Mafia Dancing After Walking Out Of Prison
Dancehall artiste Flippa Moggela formerly fLIPPA mAFIA appeared upbeat and happy on his release from prison, a new video shows.
The artist was released from prison last October, reportedly early on parole almost ten years since he was first arrested over drug charges along with his girlfriend and three of his brothers. The video of him walking out of jail has gone viral as the artist is seen celebrating his newfound freedom by bussing out into a dance.
Flippa Mafia is seen wearing a white t-shirt and joggers and carrying his few belongings in a plastic bag. In the clip, he was being escorted by a prison officer, and as he approached the gate, he broke out in song and dance. "They gotta free me… Ring Ning Ning… aye mi happy, aye mi happy," he sings while hopping from one leg to the next.
As he exits the compound, the artist bursts out into a dance, swishing his feet from side to side and smiling widely. "Freedom is a must!" The artist says. "Road," he bellows while the person videoing is heard laughing with him.
The artist seemed to have made personal development progress in jail, having completed a high school diploma and going on to earn a Bachelor of Education degree.
Flippa Mafia was sentenced with his girlfriend, Marsha Bernard, who was ordered to serve 21 years, his brother, Roger Davis, who was sentenced to 10 years, and Kemar Davis, who was sentenced to 20 years. They're all released from jail now. Roger Davis was deported to Jamaica in 2020 after his release from prison.