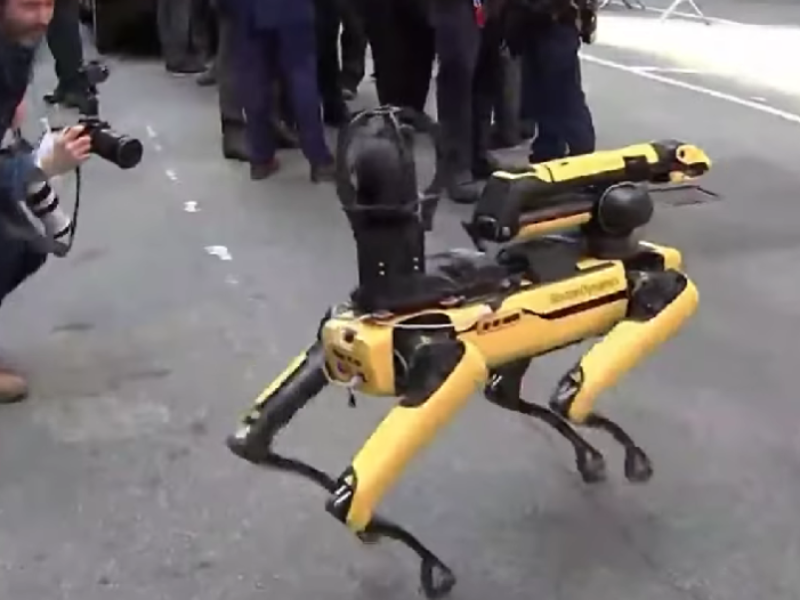 NYPD Crime Fighting Robot Dog 'Digidog' Unveiled – Watch Video
On Tuesday, the New York City Police Department unveiled three new high-tech policing devices, including a robotic dog called Digidog, which was deemed terrifying by critics when it first joined the force two and a half years ago.
The security robot and mechanical canine nicknamed Digidog was showcased at a Times Square press conference attended by Police Commissioner Keechant Sewell, Mayor Eric Adams, and other officials.
One of the new devices is the K5 Autonomous Security Robot which includes a GPS tracker system designed for tracking stolen cars.
A robotic police dog in 2020 was contracted by former Mayor Bill de Blasio, but the contract was ended after critics claim it was spooky and dystopian. Despite opposition from anti-robot dog groups, Adams said he won't give in.
In a seven-month pilot program starting this summer, the Autonomous Security Robot will be deployed inside the Times Square subway station, according to police officials.
See the video below: