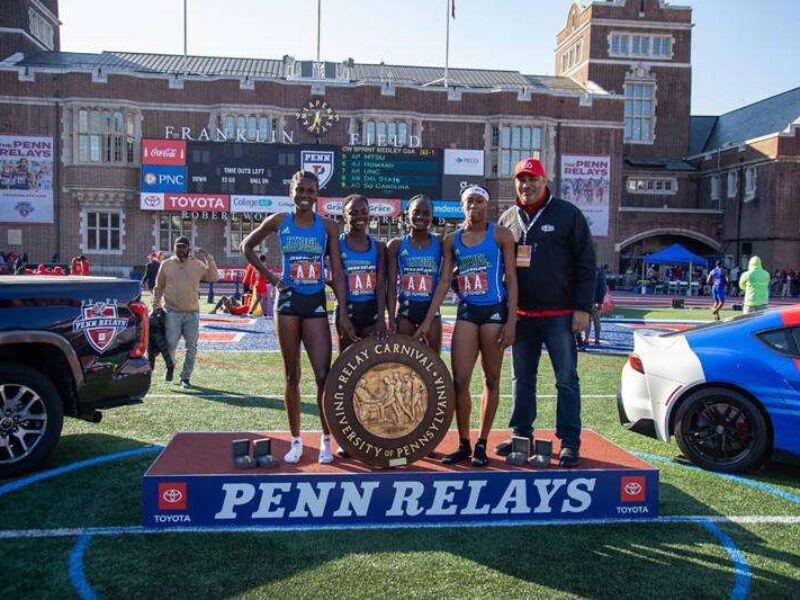 Grace Foods renews partnership with Penn Relays
Grace Foods has announced that it has renewed its partnership with the Penn Relays over the next three years. The 2023 Penn Relays, which will be held between April 27-29 at the University of Pennsylvania's historic Franklin Field, is now in its 127th year and continues to be an excellent opportunity for Jamaican high school track and field athletes to showcase their prowess on an international stage.
"Sports is one of the greatest vehicles to promote fair play, discipline and a drive for excellence among youth. GraceKennedy's support of youth sporting activities is well-known. We view this support as a major investment in nation-building — an investment in our youth, our schools, sports development, and our country," explained Don Wehby, group CEO of GraceKennedy (GK), the parent company of Grace Foods.
The 2023 Penn Relays will come on the heels of the spectacular ISSA/GraceKennedy Boys' & Girls' Championships, popularly called 'Champs', which is scheduled to take place at the National Stadium in Jamaica between March 28 and April 1. Champs is a foundation event for Jamaican junior track and field athletes, many of whom go on to the Penn Relays to further showcase their talents.
"Our support of Champs in Jamaica began 16 years ago in 2007 and is our single largest sponsorship anywhere in the world. We are proud to continue our support of Champs and of the Penn Relays year after year. Each year, these meets set the stage for the youth of our nation to showcase their talent in track and field, not only to Jamaica but to the world," Wehby said.
At the 2023 Penn Relays, Grace Foods will sponsor eight championship races, including the high school girls' 4×100 and 4×400 championship of America; the high school boys' 400m hurdles championship; the high school boys' 4×100, 4×400, distance medley and the 4×800 championship of America; as well as the college men's 4×200 championship of America.
Grace Foods' sponsorship will include on-site sampling and giveaways.
"We are happy to continue our sponsorship of the Penn Relays, which spans over a decade," said Andrea Coy, CEO of GK Foods International.
"The relays offer our athletes well-needed international exposure, and the opportunity to engage with athletes, coaches and volunteers from across the region. The meet also gives Grace Foods the chance to exhibit our products and engage with our consumers who attend the event from across the United States," she added.
Scott Ward, executive director of the Penn Relays, is equally thrilled about the renewed collaboration.
"We are excited to continue our long-standing partnership with Grace Foods. Their significant presence every year at the Penn Relays adds to the festive atmosphere in Carnival Village and their support towards our Jamaican and Caribbean participants and fans is magnificent. We look forward to partnering with GraceKennedy at the Penn Relays for many years to come," he said.