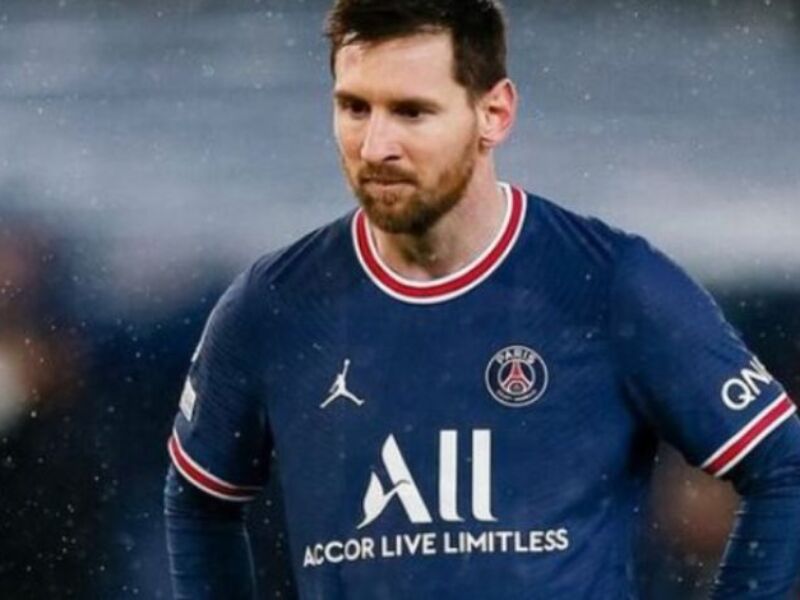 Gunmen Threaten Lionel Messi After Shooting Up the Footballer's Family Store – Watch Video and See Photo
Two unknown assailants attacked a grocery store owned by the in-laws of Argentine footballer Lionel Messi, firing at least a dozen shots into the store before leaving a threatening note.
According to reports, the assailants attacked the Unico supermarket in Messi's hometown of Rosario, Argentina, on Thursday morning. The supermarket is owned by the mother and father of Messi's wife, Antonela Roccuzzo.
The men pulled up to the front of the store on a motorcycle, at which point one of them jumped off the bike and opened fire on the supermarket, shattering a front window pane. No one was harmed during the shooting. Before absconding from the scene, the men left a threatening message to Messi on a piece of cardboard.
"Messi, we're waiting for you. Javkin is also a drug trafficker, so he won't take care of you," the note stated, seemingly referencing the mayor of Rosario, Pablo Javkin.
Local police reportedly said that the incident, despite the threatening note, was likely an attempt to "attract attention" as opposed to any real threat. Reports state that Javkin visited the location after the incident and criticised the country's national police for failing to control drug-related crimes.
The president of Argentina, Alberto Fernandez, said that after learning of the shooting, he immediately reached out to the mayor and spoke with the chief of staff. While speaking with the press, Fernandez admitted that the government needed to do more to combat violence and organised crime in Rosario.
Messi has not yet released a statement regarding Thursday's incident.
Watch the video below.