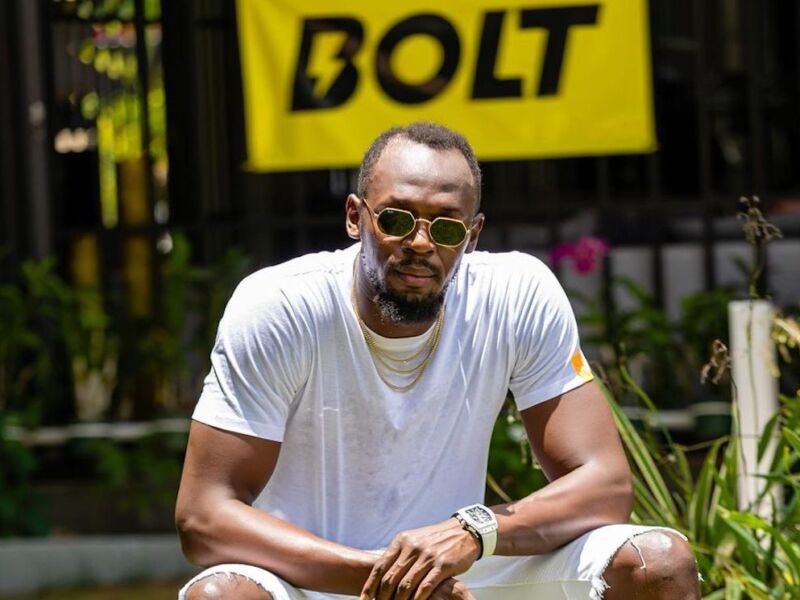 Usain Bolt Makes First Public Appearance Since $12m Fraud: 'Jamaica is my country'
By Soja Leslie
Usain Bolt has reaffirmed his commitment to Jamaica despite the recent reports that he has been defrauded of billions of dollars from an investment account he had with a local firm, Stocks and Securities Limited (SSL).
The sprint legend has been out of the public eye since reports surfaced earlier this month that his USD 12.7 million portfolio containing stocks, cash, and other investments had disappeared.
Bolt has only addressed the matter with cryptic posts, and on Friday, he addressed Jamaicans who have shared their disgust and outrage at all that's been happening regarding the fraud scheme that engulfs dozens of people and possibly countless others.
While speaking at the launch of the 2023 Gibson Relays, where Bolt himself received his start as a school athlete, the former Olympian turned music producer said he remained committed to Jamaica despite what has taken place with his retirement funds.
"I just want to say to Jamaica, that no matter what's going right now, Jamaica is my country, and it will never change," Bolt said emphatically.
"I will always love my country and I will always do everything in my power to uplift this country no matter what's going on," he added to murmurs in the room.
There have been questions about Usain Bolt's missing money. The sprint legend had given SSL and its directors up to today (January 27) to return his missing funds. It's unclear if the company has responded to Bolt's legal demands.
Earlier this week, the Financial Services Commission blocked attempts by the company to seek a winding-up order to declare SSL bankrupt. At the same time, more evidence from the police investigation has surfaced showing several transactions done by embattled wealth manager Jean Panton from Bolt's offshore company, Welljen, to other accounts internally. The wealth manager signed off on millions in stocks and bonds belonging to Bolt. There are emails police are investigating whether the instructions in them from one of Bolt's ex-employee were legitimate or whether it was doctored by Panton.
Panton previously listed 39 people she stole from, none of whom was Bolt.
Usain Bolt says he fired ex-business manager and it was not amicable
Meanwhile, as concern mount for Bolt's missing money and as the Jamaican government tries to save face following reports that it failed to properly regulate SSL, Bolt told reporters clarified that the ex-employee in news reports is actually his ex-business manager Norman Peart who was fired last month. Bolt was matter-of-fact as he contradicted statements made by Peart that he and Bolt parted on good terms.
"He was fired, that's pretty much all I have to say… Shouldn't say a lot about that, it was not amicable, he was fired from the jump," Bolt said.
Bolt also said he was not letting the situation bother him as he focused on his family, which now includes three children and his fiancée Kasi Bennett.
"I try to focus on my family, and I try not to think too much about it," Bolt said.
Bolt also told reporters that he is as "confused" as the public when asked about his thoughts on the investigation.
"It's a sad situation for anybody to lose what they have worked hard for. It's a sad situation so definitely disappointed," Bolt said.
Usain Bolt says he is not broke
Bolt also addressed fans who were concerned that he had become impecunious or might be heading to personal bankruptcy because of the loss.
"No, I'm not broke," Bolt said, laughing when asked if he was broke. "But it definitely put a damper on the future, everybody knows I have three kids, and I'm still looking after my parents."
As for his next legal step, Bolt said he gave the company 10 days, and he's now awaiting word from the company.
As of the date of this report, Jamaican police have not named any charges or suspects in the fraud. Jean Panton remains at large, with recent reports saying she was assisting investigations