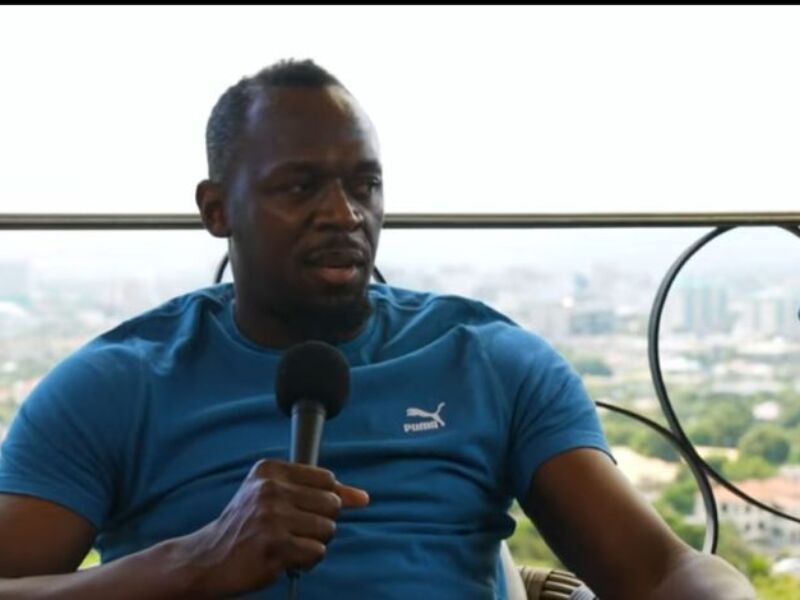 Usain Bolt Shares Why He No Longer Gives Advice to Young Athletes – Watch Video
Retired legendary athlete Usain Bolt, also considered to be the "Greatest Sprinter of All Time," shared the reason why he has stopped offering advice to upcoming track and field athletes during an episode of former teammate, Asafa Powell's podcast, Fast Lane Lifestyle.
According to the sprinter-turned-music producer, he oftentimes gave guidance to young, upcoming sprinters, however, he came to realize that this was not appreciated. He added that some of them are not on speaking terms with him and have even made comments that allude to him not doing so in their best interest.
"I reach to a point if they don't come to me, I have nothing to say. Because I use to try to talk to all these young athletes and try to guide them into a level to seh yow yuh need fi do dis yuh need fi do dat, yuh cya be dat person, yuh need fi train harder, yuh need fi dedicate and is like is a waste a time," Bolt said.
He continued, "a few of them dont even talk to me anymore because when me tell them the blunt truth and seh yow yuh nah go mek it if yuh keep dis up and dem feel like seh yow mi a hate gainst dem…Mi a tell yuh seh dont buy three car, yuh nah go need three right now. Buy yuh one car drive go training and when yuh contract get to a certain level den yuh buy three car."
Bolt shared that the younger sprinters have it easier when compared to senior Jamaican athletes who have paved the platform in the sport of track and field. He explained that because this standard was established, it has caused them to believe that the work is easy and have the mindset that "mi no need fi do nothing more, mi rich, mi reach, mi no need fi train."
The 36-year-old sprint legend retired from the track after the 2017 World Championships in August. He is an 8-time Olympic gold medalist and 11-time World Champion.
Watch the full interview with Asafa Powell below: