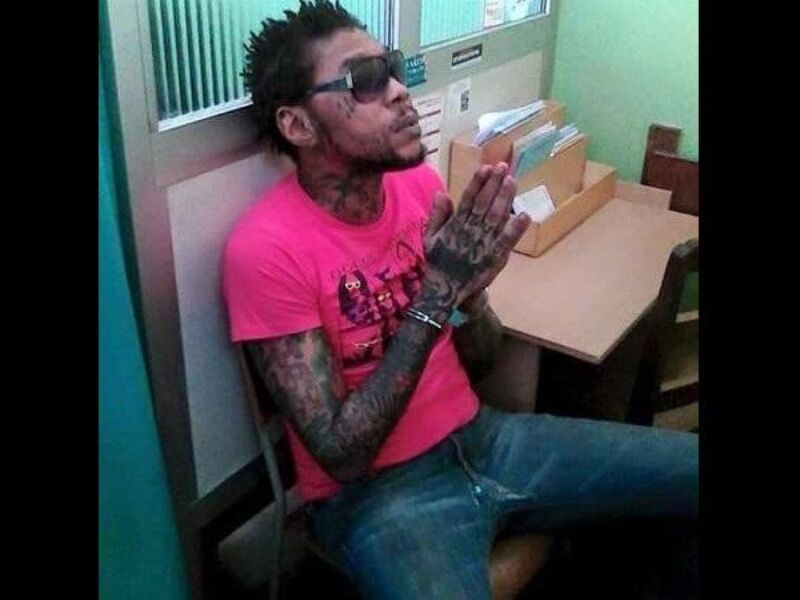 Still no date for Vybz Kartel's fate
Legions of Gaza fans are anxiously awaiting the verdict of the Court of Appeal judges who will decide on the fate of the 'World Boss', Adidja  'Vybz Kartel' Palmer, and his three co-convicts for murder.
The wait is said to be proving to be almost interminable for die-hard fans of the celebrated deejay. But despite all the hand-wringing and frantic speculations over recent weeks and even months, there is still no set date for the handing down of the appeal verdict.
"We have absolutely no indication as to when to expect a judgment in this matter. Hopefully it will be before too long," is the latest word from attorney Tom Tavares Finson, who led Palmer's defence team at the trial.
The Court of Appeal last December indicated that a ruling would be handed down in short order. Through Registrar Stacie-Ann Reid, it said in a letter to Trvares-Finson, that it was at an "advanced stage" of preparing the judgement.
The letter was sent on December 2 and copied to other attorneys in the case, and stated further that "as soon as it (the appeal) is ready and the court has set a delivery date, all parties will be duly notified."
In the meantime, Kartel continues to churn out hits, despite being locked up since 2011. A controversial figure and a superstar in his homeland of Jamaica, the artiste remains in the top spot as the most streamed entertainer out of Jamaica. With bona fide hits like 'Any Weather', 'Beat Dem Bad', featuring Squash, and 'Like I'm Superman', Kartel has shown no signs of slowing down.
He, Shawn Campbell, Kahira Jones and Andre St John were convicted in 2014 of the 2011 murder of Clive 'Lizard' Williams, an alleged associate of theirs. The four men were all given mandatory life sentences, but the 'Romping Shop' artiste, who sought no leniency at the sentencing hearing, was ordered to serve 35 years behind bars before being eligible for parole.
Campbell, Jones, and St John were each ordered to each serve 25 years before they become eligible for parole.