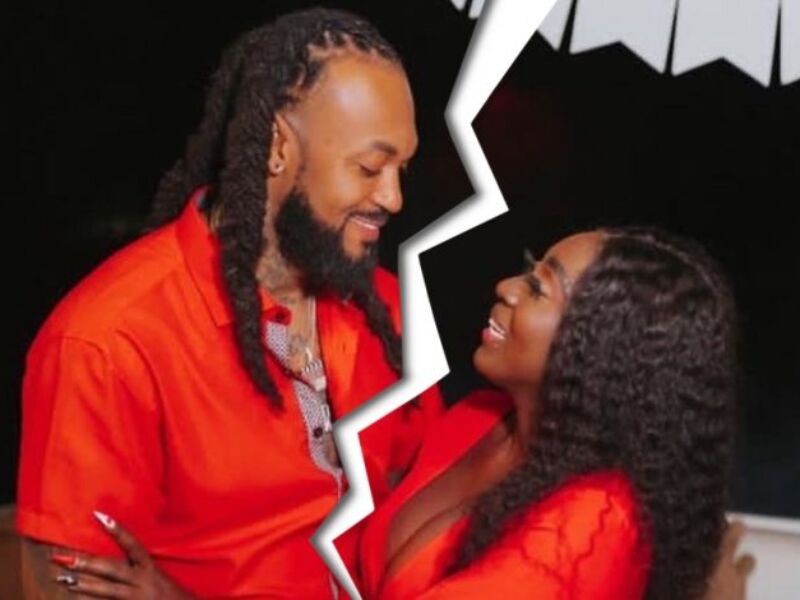 Spice Goes Live To Reveal She Broke Up With Rasta For Trying To Control Her Life? – Watch Video
Spice and Justin Budd's relationship has seemingly taken a turn for the worse after she publicly revealed on a Live session that she wants to live a stress-free life and, therefore, chose her kids and career over a man.
Addressing the matter while floating in a pool, the 'Queen of Dancehall' urged those persons who continuously comment that they miss Rasta to go and be with him instead. She also alluded that he has tried to control certain aspects of her life; a lifestyle that he knew of before committing to a relationship with her.
"If yuh wah man fi control yuh, mek yuh no go deh wid him," she said.
Divulging further, Spice outlined that she has worked too hard in her career to throw it all away for a man who now wants to restrict her from entertaining her fans with the usual "skin out" and "bruk out" dances. She went on to say that her career has paved a life for her two children, therefore, made the decision to continue being herself and refuse to end it for the sake of love.
"Mi choose fi perform the same way how me normally perform, mi choose fi be me same self. Not changing to please nobody nor cool down mi self." She added, "Yuh crazy, afta me no mad woman, den a so me love love? Mussy crazy. Mi no love love suh".
Seemingly directing these words to Budd, Spice said, "Take me as I am or leave me the f*ck alone, it very simple".
Watch the recorded Live posted by YardVibez below: