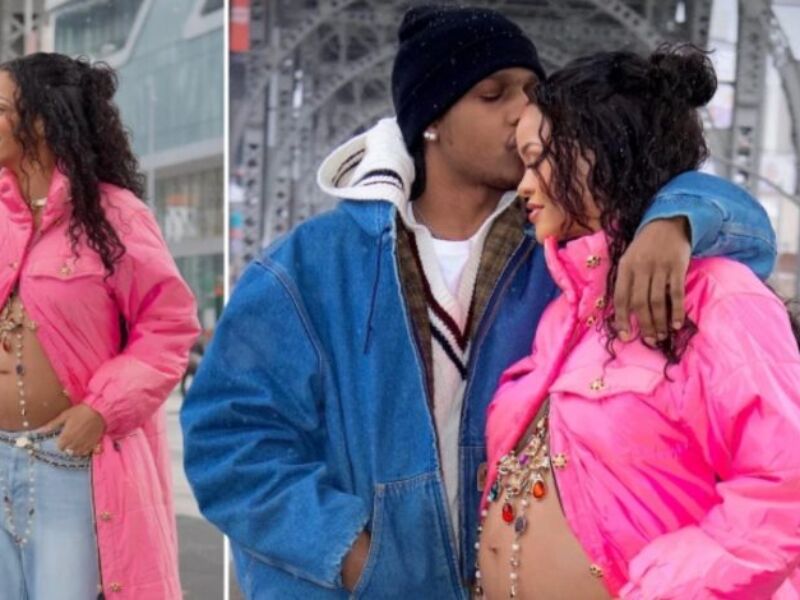 Rihanna Shows Off Baby Bump in New York
Rihanna and her beau A$AP Rocky are expecting their first child together. The international Pop sensation and business mogul showed off her baby bump over the weekend in Harlem, New York City, while out with her boyfriend. Rapper A$AP Rocky was caught on camera hugging and kissing her on the forehead.
The 33-year-old Bajan star was out wearing a long pink jacket, unbuttoned halfway from the bottom to reveal what people have been speculating for months now. Her baby bump was accessorized by jewels and beads from a necklace she wore.
Motherhood had always been in the cards for Rihanna as she had indicated this in a 2020 interview, expressing her desire to have three or four children in the future whether she had a partner or not. She also reiterated that the most important ingredient in a child's life is love.
A$AP Rocky in a 2021 interview said he believes he would make an incredible and overall amazing dad while admitting that Rihanna is the love of his life. The couple, who had been friends for seven years before they started dating in 2020, appears to be very happy about their child.