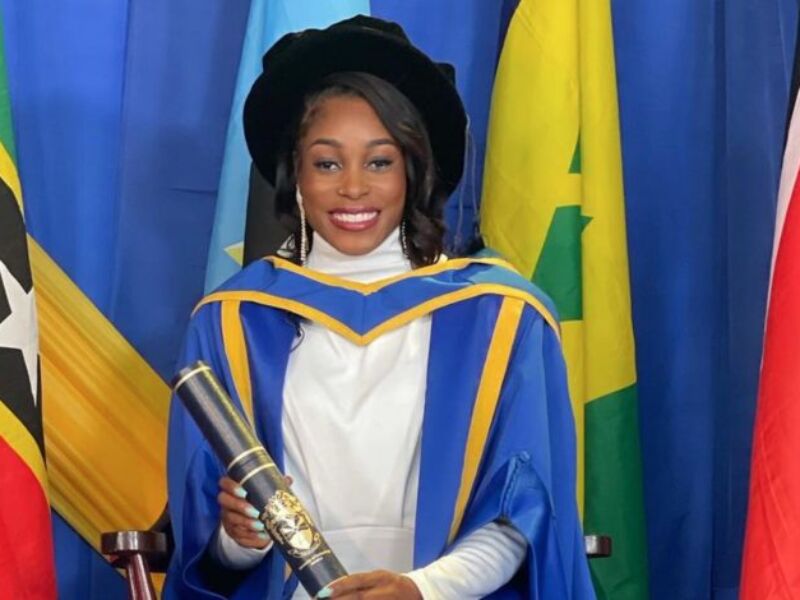 WORLD/JAMAICA Top Sprinter Elaine Thompson Herah Receives Honorary Degree From Utech
This year's track season might be finished but Elaine Thompson Herah is not as she was recently awarded an Honorary Degree of Doctor of Laws, from the University Of Technology. An Honorary Degree is one of the highest accolades that a University offers to people, especially those who have accomplished the unusual in the particular field or for their country.
The Honorary Degree is awarded to the qualified person without them having to go through the procedure of going to school and reading for it.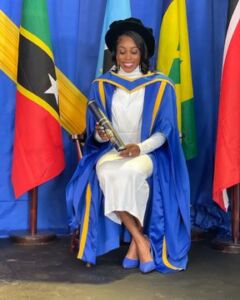 Thompson Herah certainly deserves it too since she has had one of the best track and field seasons any woman has ever seen, with her breaking the Olympic 100 meter record in Tokyo and going on to later edge close to Florence Griffith Joyner's 10.49 record with a time of 10.54 in Eugene.
The track and field mogul also did well in the 200 meters as well as she won the title in Tokyo in a remarkable time of 21.53.
Even though the future training company of the accomplished runner is not sure, she is still enjoying the greatness she acquired this year and if all goes well for her, we might be even hearing her name in the future as the greatest female athlete ever as she has more seasons of track in her legs.
She previously was an athlete under the management of the "MVP" track club, from which she recently departed after rumours circulated for some time that she was planning to leave.
Where her Honorary Degree of Doctor of Laws is concerned, Elaine on her social media pages extended her gratitude to the University Of Technology, and her fans and sponsors for the support they have given to her.
The post was also widely supported by the users of the social platform, as the post by Thompson Herah received 236 retweets and 1711 likes.
Check out her tweet below.