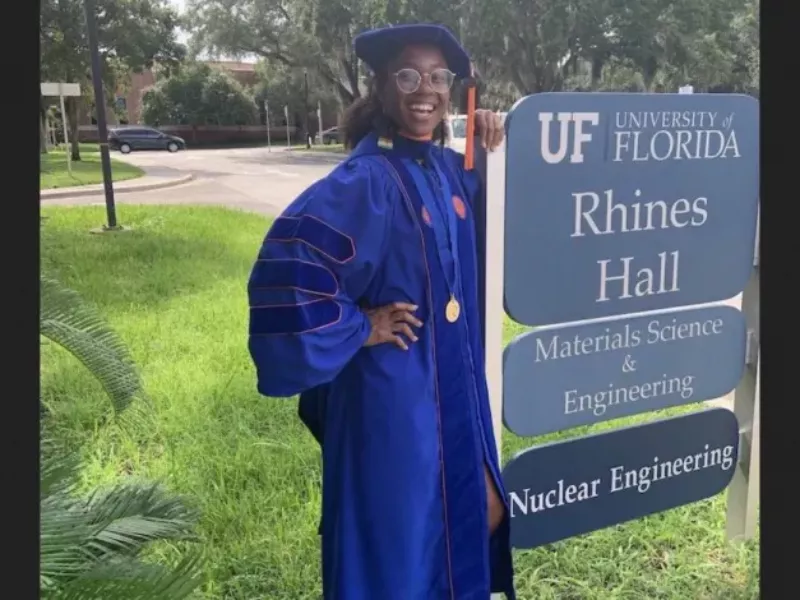 PM Holness Celebrates Charlyne Smith First Black Woman with PhD In Nuclear Engineering
Prime Minister Andrew Holness of Jamaica is in a celebratory mood as he congratulates Charlyne Smith, one of Jamaica's most prestigious scholars this year in her recent accomplishment of being the first black woman to earn a PhD in Nuclear Engineering at Florida University.
Smith had her roots in the parish of St. Catherine where she was also educated at St. Catherine High before moving on to Coppin State University, in Baltimore, Maryland where she got a degree in Chemistry, Mathematics and graduated in 2017, then proceeded on a Scholarship to study in Florida.
According to Smith who spoke to the Jamaica Observer about the monumental achievement, she is feeling "honoured" to have her place in history as the first black woman to achieve a PhD, in Nuclear Engineering, on the well celebrated Independence day in Jamaica.
As an inspiration, Charlyne Smith says her grandfather played a key role as he used to push her to utilize her own intelligence to improve Jamaica and so she is crediting him for her accomplishment.
As a child, Smith told the Jamaica Observer, that she had her eyes set on inventing and becoming a scientist so she could be able to help her family resolve home issues such as electricity, and other important things such as getting them "reliable infrastructure".
This surely will not be the last scholar that we see coming out of Jamaica, as it has been a trend for the country throughout its history to produce great minds.