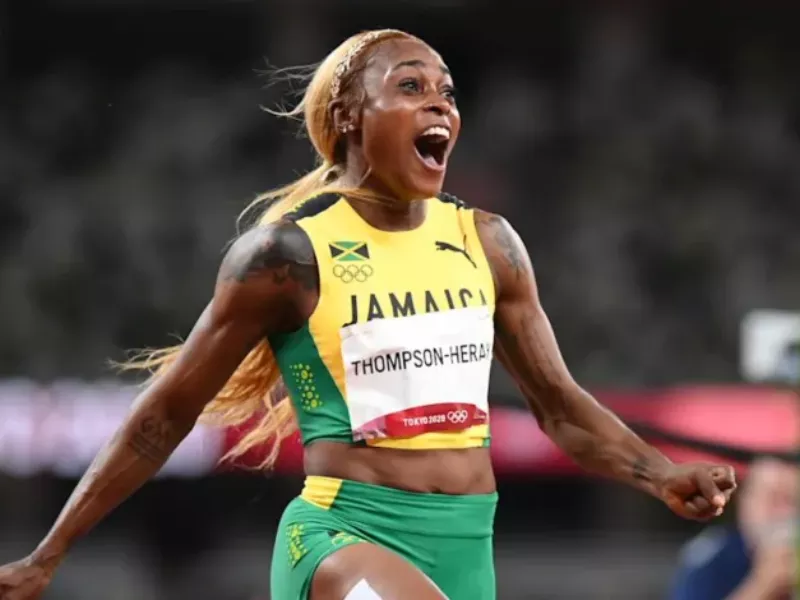 Elaine Thompson-Herah Wins Gold in 200m Final in Tokyo – VIDEO
Jamaican female sprinter, Elaine Thompson-Herah managed to complete the sprint double moments ago, taking gold in both events at the 2020 Tokyo Olympics. Elaine led the race off the bend going into the final 100m of the race with Shelly-Ann right behind her at that point, Elaine continued to push herself gaining a lead of about 3-4 metres. She managed to finish the race in an impressive 21.53sec.
Unfortunately, Shelly-Ann who was also a favourite heading into the tournament finished 4th in the racing after a good start and being in second place for most of the race. This means Shelly missed out on her second personal medal at the Tokyo games.
Check out the times below for the 200m final of the Tokyo Olympics.
Check out the race below.