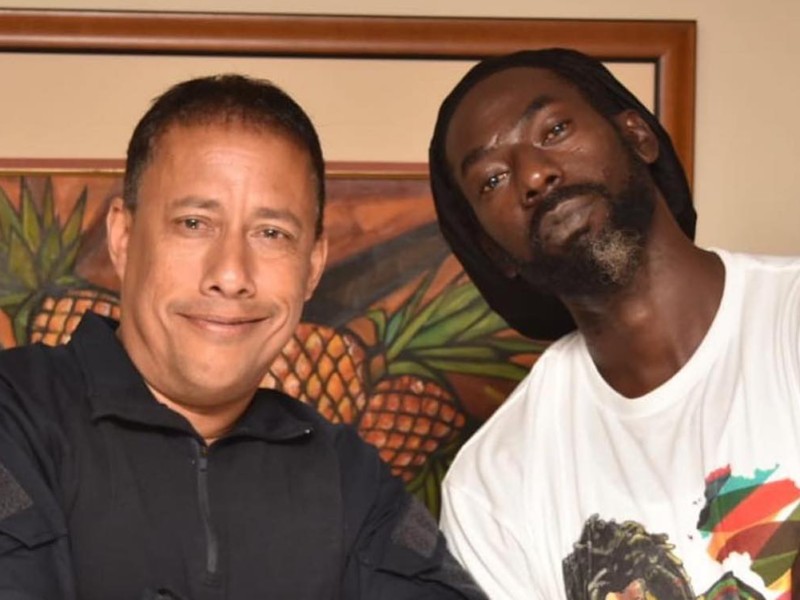 Buju Banton Trinidad Police Commissioner Apologize To Singer For Cops Harassment
Buju Banton gets an apology from Trinidad's Police Commissioner Gary Griffith.
On Saturday, Buju Bantan, real name Mark Myrie, stunned the world when he revealed via Instagram that cops in Trinidad paid a visit to his hotel room with a seach warrant. He allowed them to search the room and they came up empty-handed. The running with law enforcement angered the Grammy-winning reggae singer and his fans who blast T&T cops on social media. Commissioner Gary Griffith visited the singer inside his hotel room on Saturday night to personally apologize for what happened.
Banton also confirmed that representatives from the Jamaican consulate in Trinidad also met with him. "After viral posting, the Trinidadian Commissioner of Police and Representative of the Jamaican consulate paid me a visit to issue an apology on behalf of the Trinidadian Police Department," the Gargamel wrote. "I will not let this issue affect my love for the Trinidadian people or me as I move forward to have a wonderful night tomorrow. Trini we're still on track love to my Trini family."
Buju Banton made it clear that the situation will not deter him and his band from performing at the "I Am Legend" concert at the Queen's Park Savannah tonight. Thousands of fans are expected to converge on the arena to see the reggae star perform live in Trinidad for the first time in a decade.