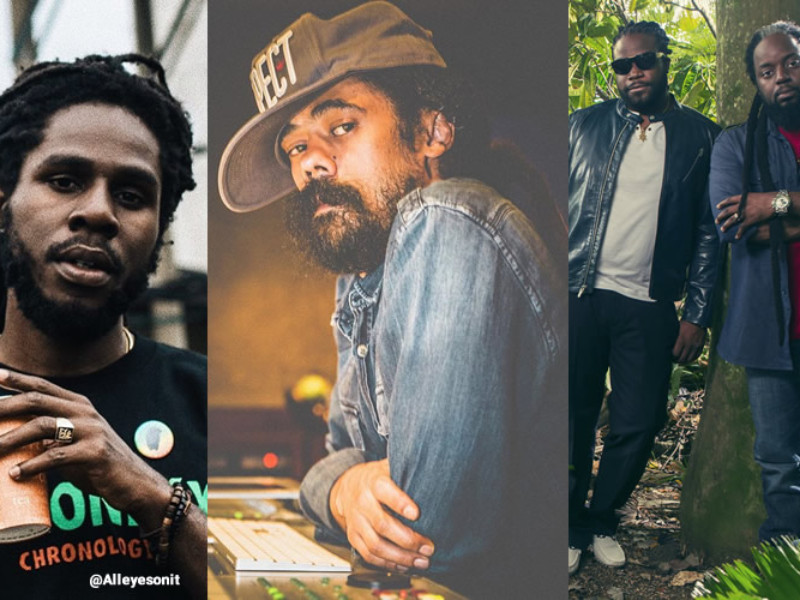 CHRONIXX, DAMIAN MARLEY & MORGAN HERITAGE GETS GRAMMY NOMINATION 2018
Chronixx, Damian Marley and Morgan Heritage are the only three Jamaicans among the nominees for Best Reggae Album.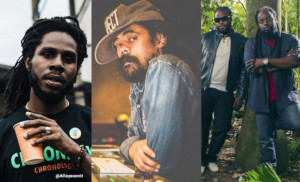 The Recording Academy released the list of nominees for the 60th Annual Grammy Awards yesterday and JAY-Z and Kendrick Lamar leads the pack with eight and seven nominations respectively. They are competing with some other big names in categories like Record of the Year, Album of the Year, and Song of the Year. The reggae category doesn't usually get much publicity overseas but in Jamaica, it's a big deal and this year we have three local acts vying for the Reggae Grammy.
Chronixx debut album Chronology is widely regarded as one of the best reggae albums released this year. Morgan Heritage also released a very good album, Avrakedabra, and Damian "Jr Gong" Marley's new LP Stony Hill is also well received. The other two nominees for Best Reggae Album are Wash House Ting by J Boog, and Lost In Paradise by Common Kings.
"When our music is celebrated by our fans, that is the greatest satisfaction an artist can ask for," Morgan Heritage said in a statement on Instagram. "When your peers consider your music top of the class, it's just humbling. These are blessings and we're grateful to Jah for giving us the guidance, health, strength and perseverance to keep spreading this message of peace, love, equality and justice for all mankind. Bless up the @RecordingAcademy @grammypro for recognizing #Avrakedabra!"
This is the first Grammy nomination for Chronixx who is currently one of roots reggae's most talented artists on the scene right now.