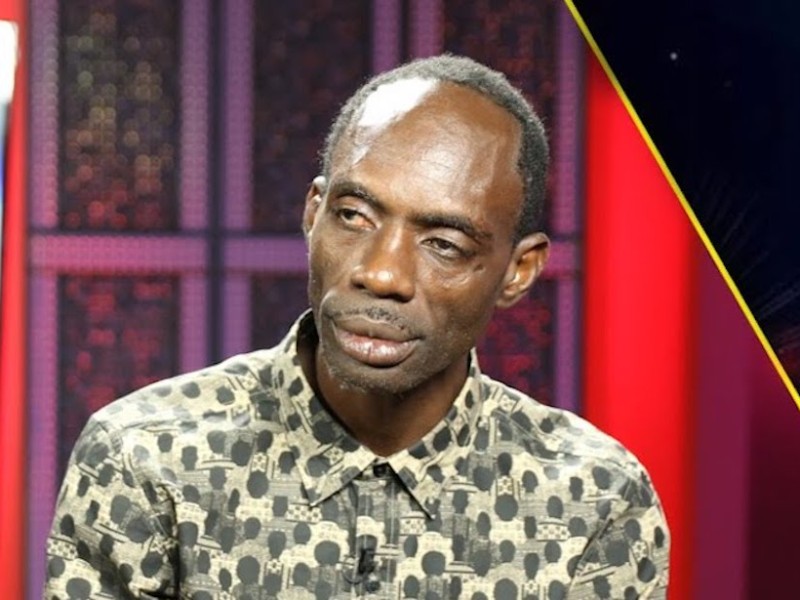 Ninjaman and His Son Found Guilty Of Murder
Ninja Man and his son, Janiel, were found guilty of murder in the Home Circuit Court on Monday.
The dancehall legend, real name Desmond Ballentine, his Janiel, and Dennis Clayton were found guilty by a seven-member jury who deliberated for three hours. According to the prosecution, the three men murdered 20-year-old Ricardo Johnson, aka Ricky Trooper, from Marl Road, Kingston 13 in March 2009. The three weeks trial was held in camera behind closed doors, which means the public or the media did not have access to the courtroom.
Ninjaman, 51, and his two co-accused are facing life imprisonment for the crime. He will be back before the judge next month for his sentencing hearing and is currently behind bars. During the month-long trial, the prosecution introduced seven witnesses including a man who is in witness protection who testified that the three men fired two shots at him but he ran for his life. He was the star witness for the prosecution who argued that on the day of the murder, the three men had an argument with Johnson who was sweeping a yard on Marl Road. The men then left the scene and returned a short while later with guns blazing.
Following an investigation, cops arrested Ninjaman and his co-accused. The dancehall deejay was granted a JM$2 million bail in 2012 following numerous delays in the trial. The case has seen 23 mentions in the court and 17 delays up until last month when a judged revoked the deejay's bail and ordered the trial be concluded. The murder case was tried in a special court that deals with cases over five years old with Justice Martin Gayle presiding over the high profile case.
Ninjaman and his two co-accused have maintained their innocence and will likely appeal the conviction. He will likely be housed in the same Tower Street prison as Vybz Kartel.
Who is Ninjaman?
Ninjaman is one of the pioneers of hardcore dancehall music. The famed deejay was born in Annotto Bay, Jamaica, on January 20, 1966. He then moved to Kingston at the age of 12 and started deejaying at the age of 14 under the name "Double Ugly" while working with some local sound systems like Black Culture.
He changed his name in 1980 to Ninjaman and started deejaying on Killamanjaro sound system. That same year he released his debut single "Uglyman" and started being around artists like Early B and Super Cat who were established acts at the time. By the mid-1980s, Ninjaman started recording and producing himself and there he found his breakout hit "Protection" a song that features Courtney Melody. That song elevated his profile as a dancehall artist and from there he started working with producers like Ini Kamoze, Philip "Fatis" Burrell, Steely & Clevie, Bobby Digital, and King Jammy.
In the late 80s to early 90s, Ninjaman scored a number of hit songs and established himself as a clash artist thanks to his notorious clash with Supercat at Sting 1991. That clash is down in history as one of the most fierce lyrical battles in dancehall history.
In the early 1990s, Ninjaman cemented himself as a hardcore gangsta dancehall artist with gun songs like "Above the Law," "Permit To Bury," and "Murder Dem." During that time he also started a heated beef with Shabba Ranks that would also played out on Sting during that period of dancehall.
Following some criticisms in the mid-90s for his hardcore gun lyrics, Ninjaman changed his name again to Brother Desmond and got baptized. He started recording as a gospel artist and also seek the church's help with his battle with cocaine addiction.