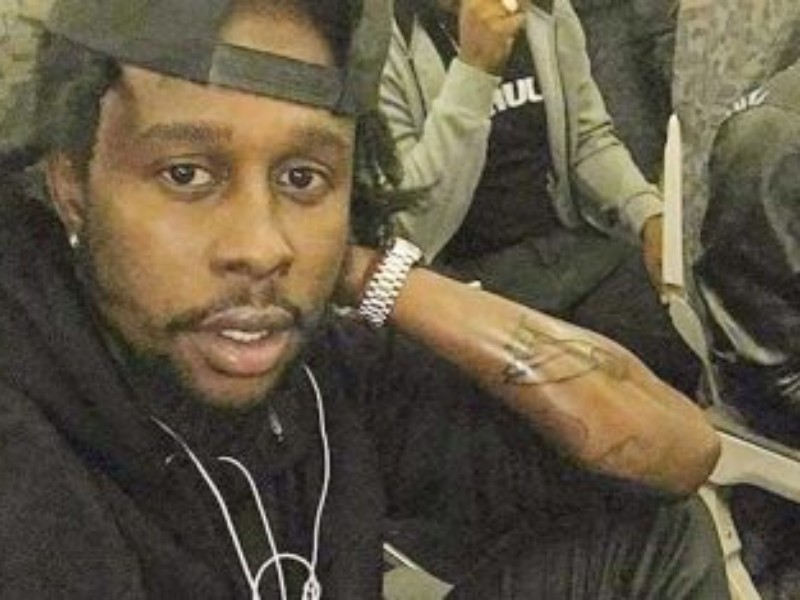 Popcaan Leads Protest Over Bad Roads In St. Thomas
Popcaan leads a protest movement in his native parish St. Thomas yesterday over bad roads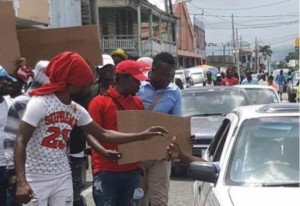 .
The dancehall deejay says rather than just doing a song about the bad conditions of the roads in St. Thomas, he is choosing to instead get actively involved in a movement to get the government's attention. The deejay can be seen in these photos along with a group of men holding up plaque cards in Morant Bay. The group protest peacefully but there are no word yet on whether or not they met with any government officials.
Popcaan, whose real name is Andre Sutherland, also went on a journey through the parish with a convoy of motorist while making stops in several communities To let the residents be aware of the movement. Several taxi drivers and other motorists also joined the movement which grew large by the end of the day. "We (residents) have been trying to get the Government's attention for a while now, and still no change," the Unruly deejay said. "St Thomas is a parish where we don't have a lot of things, but right now, we're just asking for the road."
"I could do a song about it, but that would just be a song," Popcaan added. "Nuff time artiste sing song seh road waa fix and nothing happens, so I rather take action and let them see that we are serious, even though we not doing it in an outrageous way. We not blocking the road or anything, but dem still a see we and hear we voice."
The "Stray Dog" deejay says that he is expecting a response from the government within a week or else he and his crew will return to the streets with an even bigger protest. Popcaan was billed as one of the headlining acts on last week's Red Bull Cuture Clash in Atlanta, but he was unable to attend due to issues with travel documents.