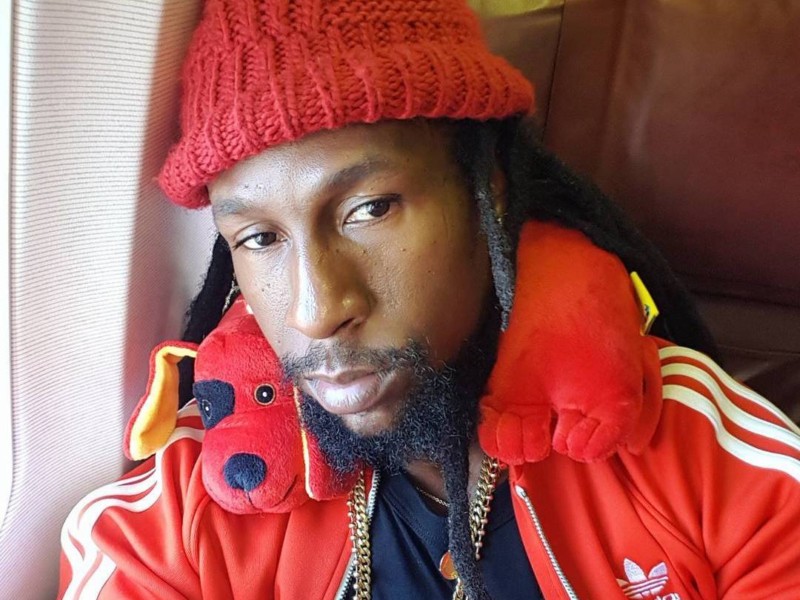 Jah Cure Totaled His $30 Million AMG Benz
Jah Cure totaled his brand new AMG Mercedes-Benz on Saturday night, but thankfully he was not hurt.
The reggae crooner spent around $30 million on the new C-Class AMG a few months ago. That is around US$250,000. While these cars retail for around US$70,000 in the United States, import duties, and other taxes can easily double or triple the cost to own one of them in Jamaica. His insurance will more than likely take care of it and he will be back in a new ride in no time.
A rep for the singer told DHH that the car was totaled after slamming into a tree off the main road in Daniel Town, Trelawny on Saturday night. Fortunately for Jah Cure, these cars are built for absorbing crashes like these and despite the amount of damage done to the vehicle, the singer walked away scratch free. "The car is total but the most important thing is the artist is okay," his rep said. "To make it clear, Jah Cure was not at fault, it was someone else who pulled out on the road on him and he simply tried to avoid a collision. But as I said no one got hurt and that's the most important thing. Cars can be replaced but lives can't."
Jah Cure started showing off the C63 S AMG Mercedes-Benz around three months ago on his Instagram page. While most of his fans shared some positive reactions, there were a few who criticized him. "Bob Marley wouldn't approve because this is all material stuff, Bob was more low key and uplifting," one fan wrote. Cure responded to the haters saying his personal life is his to live.
"My music is for the people," he wrote. "My personal life belongs to me. If you live your life to please people you will never enjoy it in peace. Bob Marley died at age 36 and he never gets a chance to enjoy what he built. So please enjoy your life today don't wait until tomorrow. Live it up now while you can..let no one tells you how to live and what to do with yours. Work hard for what you want and you will achieve it."