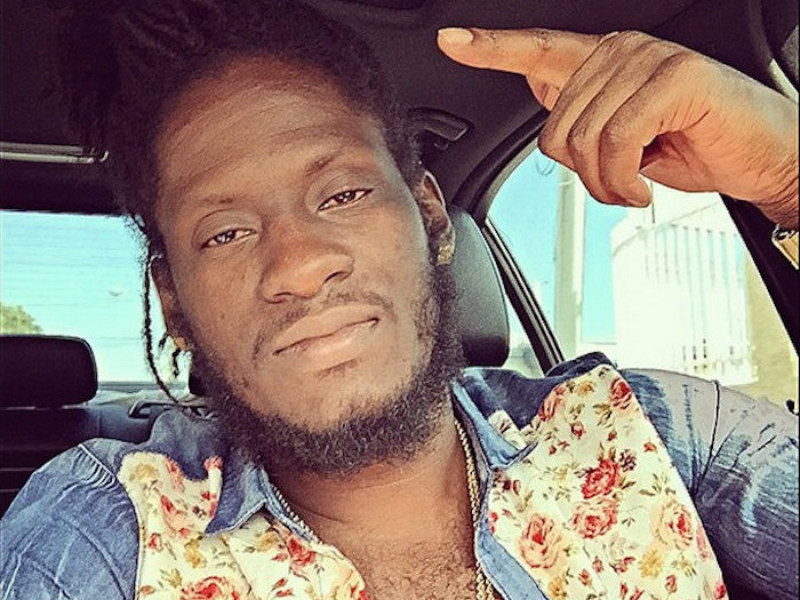 Aidonia's "Yeah Yeah" Grips Dancehall Cops Says Song Threatens Public Safety
Aidonia's new hit single "Yeah Yeah" is making cops nervous and are calling for dancehall fans to use caution when listening to the song.
The 4thGenna deejay released the song last month and already it's one of the biggest singles in dancehall this summer. It's one of the most requested songs in parties and street dances across the island and fans seems to just go wild whenever it's being played.
Just last weekend, Aidonia uploaded a video on Instagram showing a conductor hanging outside of a bus dancing while the song is being played in the moving vehicle. While the clip is hilarious, some folks call the move dangerous and pose a threat to the general public. Law enforcement sources told Dancehall HipHop that they are monitoring the situation and may issue a public statement.
Some of Aidonia's fans on Instagram chided the man in the video with one fan saying, "This is funny but dangerous someone could have hit him." Despite a few concerned fans, the majority of users think that the song is the leading dancehall song in dancehall currently. "Di tune have a mad vibe… just make u want do bay madness," one fan said.
source: dnacehallhiphop