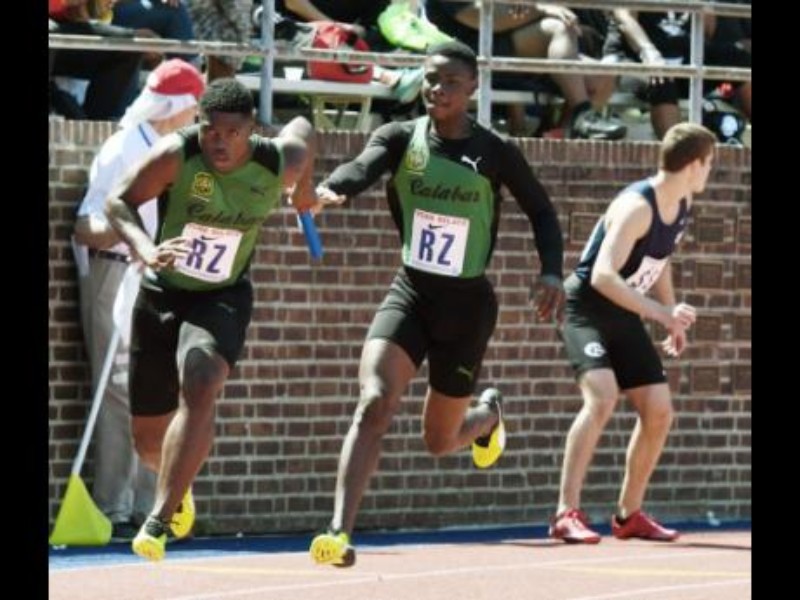 Record-breaking Calabar dominate Penn Relays final day (PICUTRES AND VIDEOS)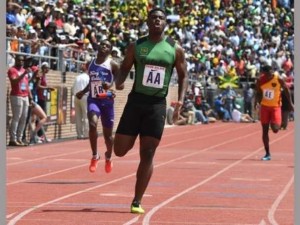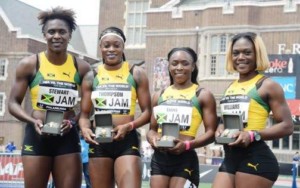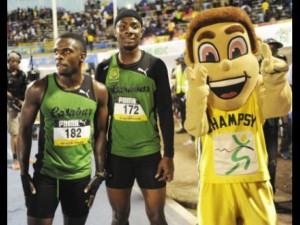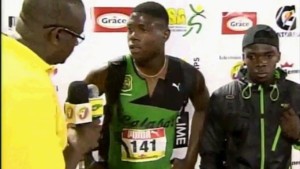 PHILADELPHIA, United States — Two spectacular meet records by Calabar High highlighted yesterday's high school boys section as the 123rd Penn Relays carnival came to a brilliant close at a sun-bathed Franklin Field here on the campus of the University of Pennsylvania.
Hours after running a breath-taking 39.00 seconds to win the 4x100m, the Calabar lions roared again in the 4x400m, stopping the clock at 3 minutes 08.59 seconds — the 10th-straight time a Jamaican high school was winning the event and breaking a 20-year record in the process.
Omar Hawes, Calabar's assistant coach, was hard-pressed to choose which of the two records was more impressive, but gave the edge to the sprint relay.
"We shared that record with two others so it was good to take it for ourselves now," he told the Jamaica Observer.
"This 4x400m record is also very special," Hawes quickly added.
"We planned for it, hoped for it, and the boys went out and executed it — and we could not ask for more. God is in all of this. We had our injury worries earlier in the season but our medical staff dealt with it and we also managed them as best as we could," said the Calabar coach.
St Elizabeth Technical High School (STETHS) won the 4x800m relays as the Jamaican boys swept the three relays contested yesterday — the second year in a row of achieving the feat.
The weather was once again good for athletics yesterday, with a sizzling 80 degrees Fahrenheit temperature and clear blue skies for the most part. Estimates were that 47,420 were in attendance yesterday and 108,912 over the three days.
It was a festival of speed by the Jamaicans as they swept all three high school sprint relay races. Papine High surprised with 40.83 seconds to set a new event record in the Small Schools final.
In the Championships of Americas final, Calabar, who had sounded the klaxon a day earlier with 39.98, sped to a jaw-dropping and mouth-watering 39.00 seconds with the team of Tyreke Wilson, Christopher Taylor, Michael Stephens and Dejour Russell. They shattered the 39.63 set in 2015 by Jamaica College and equalled last year's time by Kingston College.
It was Calabar's seventh victory in the event and second in three years as eight-time champions Kingston College were well beaten into second place, despite bringing in Jhevaughn Matherson for the anchor leg.
First-time qualifiers Cornwall College were fourth in 41.20 seconds, their best time ever at the Penn Relays. Munro College were sixth in 41.52 seconds as two teams — Jamaica College and Excelsior — did not finish the race.
Papine broke the Small Schools record of 41.13 seconds held by three Jamaican schools — STETHS, Munro College and Manchester High. Papine's team consisted of D'Mitre Wilson, Shemer Willis, Maurice Thompson and Chad Jones.
St Catherine High (41.11 seconds) and Dinthill Technical (42.32) were second and third, respectively, while Green Island High were fifth. Bridgeport finished sixth and Herbert Morrison eighth.
Wolmer's Boys' won the Large Schools race in 41.71s with the team of Shemar Patten, Jeremy Farr, Xavier Nairne and Alex Robinson.
The team of Anthony Carpenter, Aykeeme Francis, Malik James-King (46.91) and Christopher Taylor (46.13) smashed the 3:08.72 minutes set in 1997 by John Muir of Pasadena, California, who had Obea Moore anchoring with a split of 45.1 seconds.
It was Calabar's first win in the mile relay here since 2015. It was their eighth overall, the most by any school, breaking a tie with Bishop Loughlin of New York.
Edwin Allen had their best-ever result here with a surprise second place in 4:10.09 minutes, with Kingston College third in 4:10.66 and Jamaica College fourth in 4:11.18.
Calabar High never led in the race until the final leg when Taylor went past Edwin Allen's Shamar Deacon and then ran away from the field to win easily.
In the 4x800m final, STETHS led from the start as Denvare Robinson led off with 1 minute 54.15 seconds to open a gap that they never let up. Shemar Salmon put the team out of reach on the third leg.
Munro College's Tevin Dunn became the fifth-successive Jamaican to win the high school boys' triple jump when he landed in the sand at 14.17m (0.7m/s) on his first attempt.