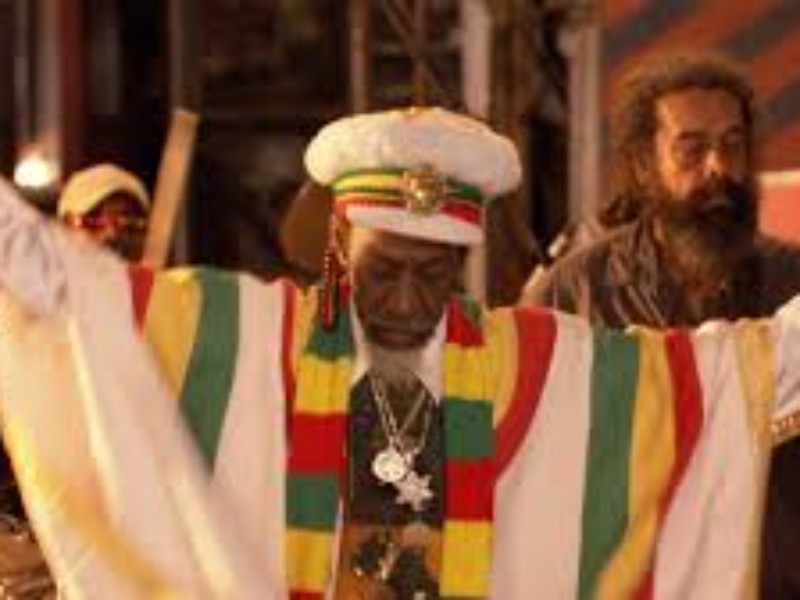 Bob Marley was killed by Rita Marley and Chris Blackwell, according to Bunny Wailer.
Bob Marley was killed by Rita Marley and Chris Blackwell, according to Bunny Wailer.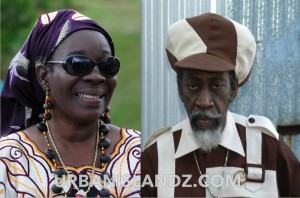 The following is written by the original Wailer, Bunny Wailer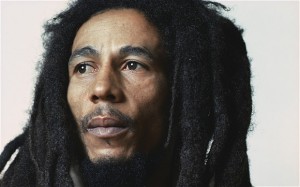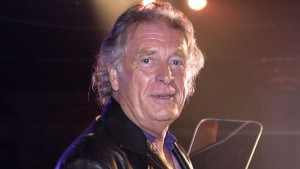 Who the hell is Rita? Anderson or Jarret, for Rita could never be Marley because Robert Marley's mother Mrs. (Malcolm) Booker had already filed for Robert to be a citizen of the U.S.A prior Robert marrying Rita in 1964 respectively. Rita knowing this tricked Robert into marrying her 2 days before he left. His mother, Mrs. Malcolm Booker, was highly upset for her son Robert.
Rita and her brother Wesley Anderson were both born in Cuba to mother, Miss Cynthia Beda Jarret.
Rita's Father Mr. Leroy Anderson was a tenor sax player of Jamaica, then also living in Cuba, finally died in Jamaica on January 18th 1997 under the cruel administration of Rita his own daughter. Rita's mother Cynthia Beda Jarrett passed away in Canada June 17th 2013, abandoned and not acknowledged by Rita as how she chose to abandon her own children, creating that dark abusive Jezebelic character the world has come to know!
On May 11th 1981, Bob Marley died from Radio Active Ash given to him by Rita. This drug was given to Rita by Lloyd Christopher Blackwell to commit murder. This in the facilitating environment of 1976-1980 when the CIA placed an unusually large station in Jamaica, destabilizing the Government of Michael Manley and his supporters through the music that would have had 'The Wailers'/Bob Marley as a target.
It was again Rita on September 11th 1987 who again joined with Dennis "Leppo" Loban to kill Peter Tosh, Free I and Peter's doctor along with injuring Carlton "Santa" Davis, Peter's drummer, Marlene Brown and Free I's wife respectively. This occurred as the pressure grew on her around the New York case, where she took from Don Taylor $30,000,000 U.S dollars of Robert Marley's money and was tried and found guilty of fraud along with David Steinberg, Marvin Zolt and deceased Louis Byles respectively.
What would the motivation be? Contemporaneous Court documents and Companies Office Of Jamaica correspondences will show that this was the time 1986/87 when she was looking to cover up her fraud charges in the New York courts by assuming ownership of Tuff Gong Records Ltd., owned by Robert Marley, Peter Tosh and I, Hon. Bunny Wailer. Peter Tosh and Bunny Wailers, stood in the way of this as she was looking to be charged for fraudulent conversion in signing away Wailers rights and Tuff Gong Trademarks and accepting funds in millions of dollars from Lord Christopher Blackwell.
Was it again Rita who killed her own aunt Ms. Viola Anderson; stopping her aunt from giving her house to her nephew "Vision" respectively. Who the Hell is Rita? Could Rita be "Jezebel" reincarnated? Continually charged and protected by Don Taylor on tour with Robert Marley as the I-Threes, she was acknowledged as a known Kleptomaniac.
Was it Rita who again along with Blackwell, smuggled a precious stone from South Africa for the thrill seeking high of a Kleptomaniac? Was it Rita again who robbed the African brother from Ghana of his families' Legacy causing him to commit suicide? Not content on Robbing The Wailers she and Blackwell built a $20,000,000 studio in Ghana, stealing the name 'Studio One' to pass off selling that classic catalog of The Wailers. This would have to have burned down to the ground as it had!
Was it Rita again who killed the Japanese warrior at the Nyabhingi center Scotts Pass,Clarendon because she was condemned by the Rastafari Community for putting the Red, Gold and Green Rug on the floor for her special guests to walk on? She would later bringbulldozers to intimidate the Rastafari Elders there.
Who the Hell is Rita?
I, Bunny Wailer, am going to make quite sure that Rita and her accomplice LordChristopher Blackwell pay for their vicious crimes in the court of law. Sela!
source: 3jamaica