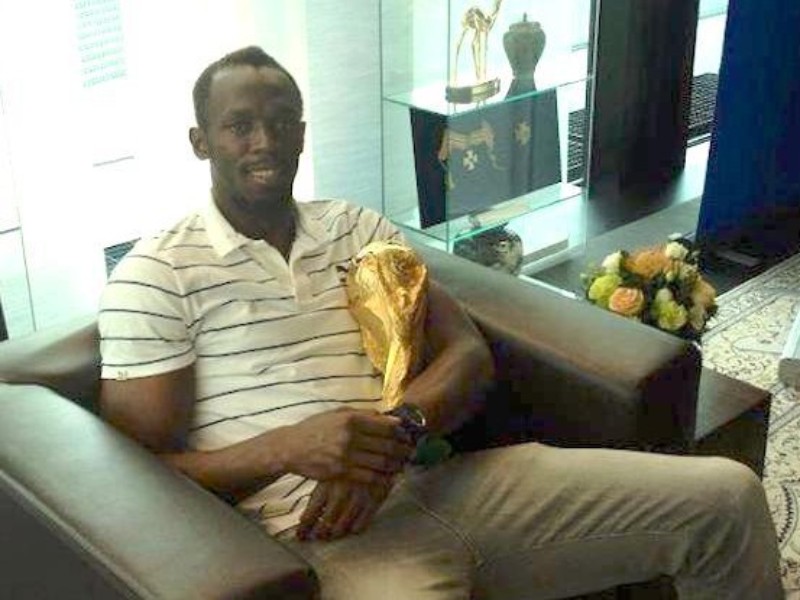 Usain Bolt Hold The Official FIFA World Cup In Brazil (PHOTO)
The world fastest man Usain Bolt is currently in Brazil watching his second favourite game, soccer.
The Jamaican sprint legend is cheering on his favourite team at the 2014 FIFA World Cup. He also got a chance to hold the iconic golden trophy that 32 countries are vying for in Brazil.
Bolt is currently spending his down time watching the World Cup as he recovers from a lingering hamstring injury.
Usain Bold recently hinted that he would try to take on professional soccer after he retires from the tracks possibly after the 2016 Olympic Games in Brazil.