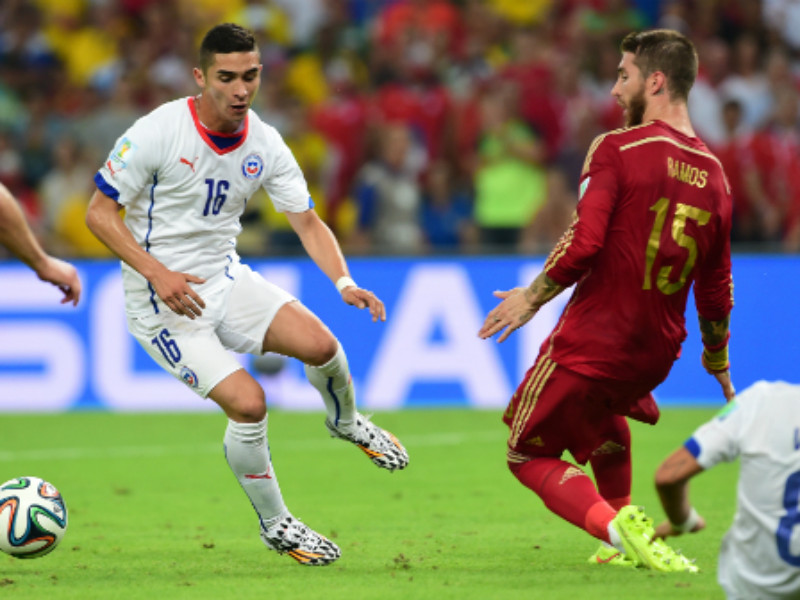 Defending champions Spain eliminated from World Cup
Spain was eliminated from the World Cup losing 2-0 to Chile today marking the end of an era for the defending champions.
Spain was shaken by the Chilean earthquake in the do-or-die Group B encounter for the Spaniards who lost their first match 5-1 to Holland.
Starting at a frenetic pace, play slowed down as the first half progressed, and in the 20th minute if the game that's when the Chile earthquake struck.
A quick break from half line catching the Spaniard defenders out of position, Eduardo Vargas beat goalkeeper Iker Casillas to a cross and slotted home to shake the Spanish resolve.
The aftershock was felt 23 minutes later when dark horse Chile doubled the score through a Charles Aranguiz strike.
A powerful free kick from just outside the box was parried by Casillas but Aranguiz' shot came back too fast for him to block again, ending the half at 2-0.
On the resumption Chile frustrated every effort of the Spaniards who at times seemed to forget the passing game that made them famous and almost unbeatable.
Both Chile and Holland from the group have now qualified for the next stage.