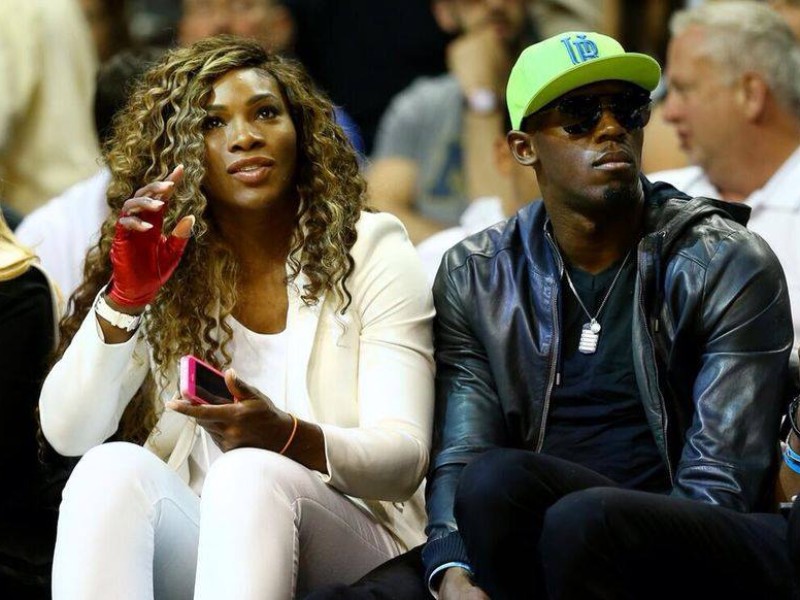 Usain Bolt, Serena Williams Take Selfie Courtside Heats Vs Spurs Game
Usain Bolt was in Miami on Wednesday for the Heats versus Spurs NBA game.
The Jamaican sprint legend sat court side with Tennis great Serena Williams. The two sports superstars looked like they were having a great time and even posed for a selfie.
Both Serena and Bolt are avid supporters of the Heats team. Despite loosing game four to go down 3-1 in the series, the two superstar athletes looked like they were enjoying themselves.
Usain Bolt will be missing two upcoming meets in Ostrava and Paris due to a lingering leg injury.
In a message posted on his Facebook Page, Usian Bolt says he is channeling his focusing on defending his upcoming World Championship and Olympic titles.
"I hope to be back in competition soon but how soon will depend on my training in the next few weeks," Bolt said. "It is important for me to take my time this year as I have three tough years ahead in 2015, 2016 and 2017 as I attempt to defend my World and Olympic titles. I definitely plan to compete this season and will continue to work hard with my coach who I have the utmost confidence in to get me fit and ready to compete."
source: urbanislandz