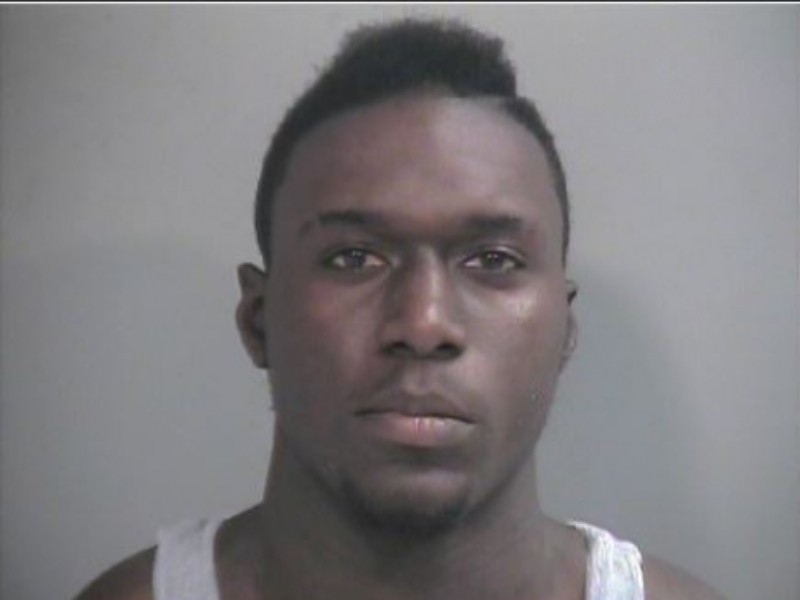 Jamaican triple jumper jailed in US for shoplifting
A mug shot of Clive Pullen on the website of a US county jail.
Former Kingston College standout jumper, Clive Pullen, has been arrested in the United States for shoplifting, according to a detainee report posted on the Washington County Jail's online system.
Pullen, who now attends and competes for Arkansas University, was picked up for allegedly stealing fish and clothes at a Walmart Supercentre on Martin Luther King Boulevard in Arkansas.
He was caught and detained by the store's cost prevention unit.
The former national representative – a  19 year-old freshman at Arkansas – was booked into the Washington County jail at 12:17 a.m yesterday and released at 2:27 a.m on a US$565 bond according to the report posted on the jail's website.
Pullen has missed the NCAA Outdoor Championships now underway, after failing to qualify for the triple jump.