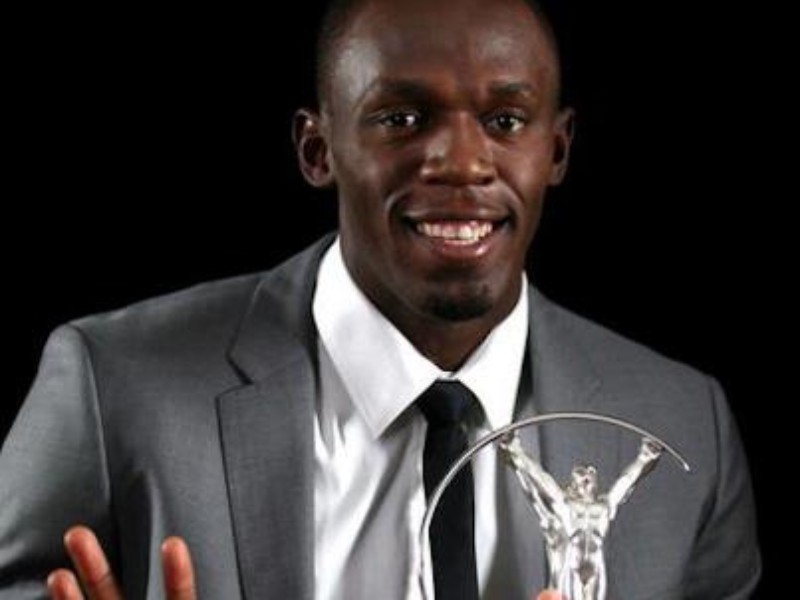 Usain Bolt ranks as the 6th most marketable athlete in the world!
Jamaica's track and field superstar Usain Bolt is the 6th most marketable athlete in the world according to the UK magazine SportsPro.
Bolt, who is yet to make his 2014 debut, is on the list driven by marketing potential over the next three years based on value for money, age, home market, charIsma, willingness to be marketed and crossover appeal,
According to the magazine Bolt is one of a handful of globally renowned, universally respected pitchmen who can break through. There simply isn't anyone anything like him, within his sport or without.
Sebastian Tiffert, Eurosport reporter (Germany) says "He incarnates athletics and has given his sport new life. Everything about him is unique: his charisma, his style, his physicality. He also plays with the camera like nobody else. Despite being a huge star, he is still a champion you can access.
In the mixed zone, for instance, he speaks to all TV channels, contrary to some other athletes, and is really "present" when you interview him. TV audiences are of course higher when he is on the track and on Eurosport's websites Bolt is in among the most popular athletes that fans want to read about, which is a great performance if you consider how football can dominate the news agenda."
The list is heading by Mercedes British Formula One star Lewis Hamilton ahead of Indian batting star Virat Kohli.
Robert Griffin III (Washington Redskins), Cristiano Ronaldo (Real Madrid), and Grigor Dimitrov (Bulgarian tennis player), complete the top 5.
Brazil and Barcelona star Neymar, who topped the chart in the previous two editions of the magazine, has now slipped to the 7th.
The rest of the top 10 includes American swimmer Missy Franklin, Blake Griffin (LA Clippers), Sloane Stephens (American tennis player) while Lionel Messi holds the number 11 spot.