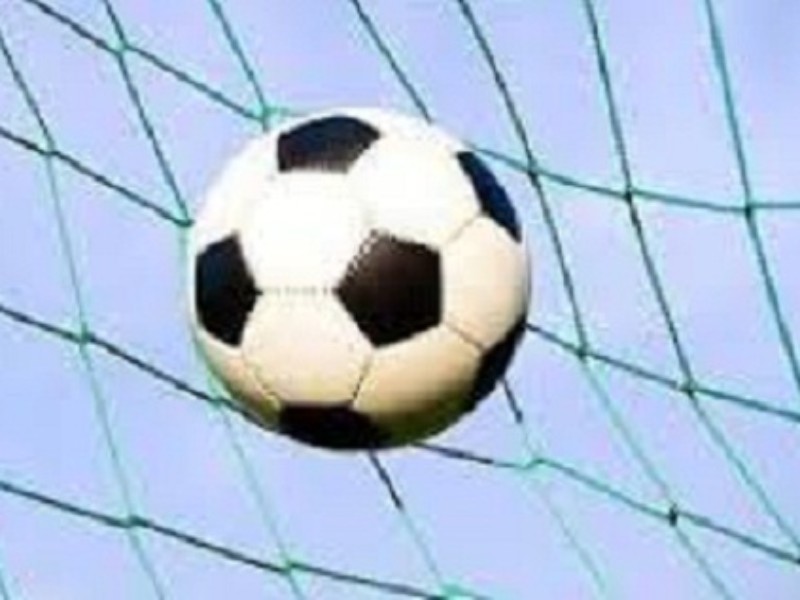 Match report: MoBay United thrash Waterhouse 5-2 to win Premier League final
KINGSTON, Jamaica — Treble-scoring hero Dino Williams was instrumental in all his team's goals to lead Montego Bay United to a 5-2 thrashing of Waterhouse FC in the final of the Red Stripe Premier League at the National Stadium Monday night.
The 24-year-old Williams, a constant menace with numerous slippery dribbles at the opponents defence, opened the scoring in the 26th minute and followed with strikes in the 58th and 78th minute, also craftily set up Omar Gordon to fire home in minutes 64 and 69.
Waterhouse's goals came from national midfielder Romario Campbell (43rd minute) and captain Damarley Samuels (81st).
The Dr Dean Weatherly-coached unit, which out muscled and out thought Waterhouse on the night, took home the winners' prize of $2.5 million.
Montego Bay United, under the name Seba United, had previously won the national title in 1986-87 and 1996-97 — the latter being the last time a club from western Jamaica lifted the crown.
The Anthony Patrick-conditioned Waterhouse, which entered the encounter on a 20-game unbeaten streak, were suffering their first loss since January this year.
They will have to wait another season before getting the opportunity to break their barren spell dating back to the 2005-06 season.
Teams:
Montego Bay United — Jacomeno Barrett, John Barrett, Cordel Simpson (Orlando McBayne 90+3), Ladale Richie, Keniel Kirlew, Fabian McCarthy, Leslie St Fleur, Dwayne Ambusley, Allan Ottey, Omar Gordon (Kemiro Jones 80th), Dino Williams (Mauracio Gordon 88th)
Subs not used — Duvaun Smith, Jermaine Woozencroft, Winston Wilkinson, Leon Irving
Booked- Richie (10th), St Fleur (17th)
Waterhouse — Richard McCallum, Oshane Roberts, Omar Walcott (Kimorlie Brissett 66th), Nicholy Finlayson, Hughan Gray, Marvin Morgan, Romario Campbell, Ramone Howell, Juvaune Benjamin, Damarley Samuels, Kenroy Howell (Weston Forrest 70th)
Subs not used- Kelso Cousins, Rohan Amos, Kemar Brown, Deandre Brown, Nathaniel Leslie
Booked- Samuels (37th)
Referee- Courtney Campbell
Assistant referees- Ricardo Morgan, Princess Brown
Fourth official- Cardella Samuels
Fifth official- Omar Mills
Match Commissary- Anthony Cooke