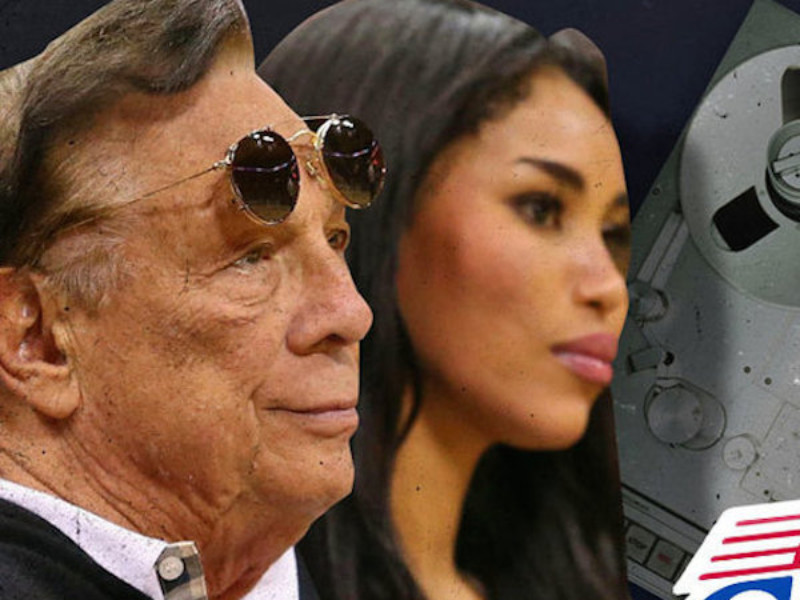 LA Clippers Owner Donald Sterling Hates Black People Especially Magic Johnson (Audio)
L.A. Clippers owner Donald Sterling is in a lot of hot water today after audio from an argument with his girlfriend was released.
TMZ dropped the bombshell audio on Friday night. In it you can hear Donald Sterling and his half black, half Mexican girlfriend V. Stiviano where he told he she can't post photos of herself and black people on Instagram or take them to his games.
The argument occurred on April 9th after V. Stiviano posted a photo of herself and NBA legend Magic Johnson.
"It bothers me a lot that you want to broadcast that you're associating with black people. Do you have to?"

"I'm just saying, in your lousy f******* Instagrams, you don't have to have yourself with, walking with black people."

"Don't put him [Magic] on an Instagram for the world to have to see so they have to call me. And don't bring him to my games."
TMZ also reported that Donald Sterling was sued by the federal government twice for allegedly refusing to rent apartments to minorities.
He was also sued by former Clippers exec Elgin Baylor for racial discrimination where he eventually won the suit.
The NBA is also reportedly investigating Donald Sterling over the remarks made on the tape.
source: urbanislandz