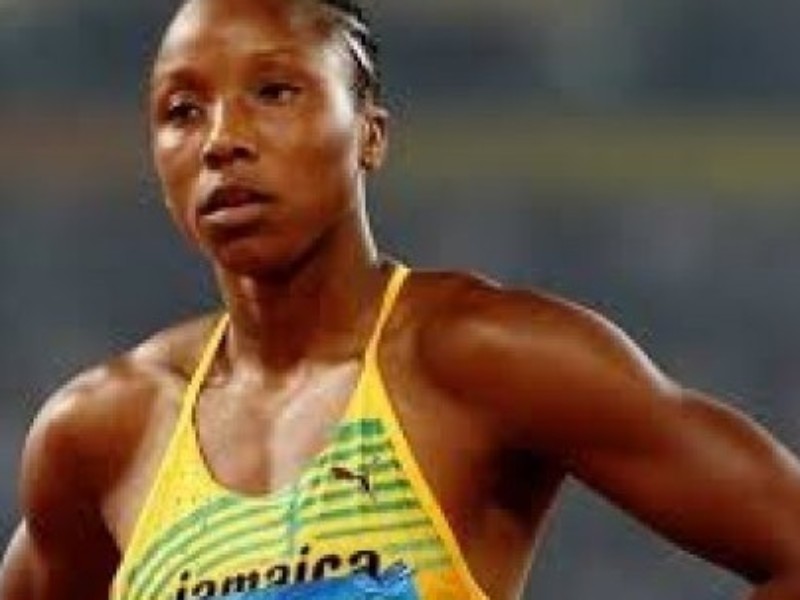 Jamaica's Olympic 100m silver medallist Sherone Simpson gets 18-month ban
KINGSTON, Jamaica — Olympic 100m silver medallist Sherone Simpson on Tuesday received an 18 month ban following her positive drug test last June at the National Trials.
Simpson will miss the Commonwealth Games in Glasgow, Scotland in July but will be eligible to compete in December 2014 as her suspension is calculated from the time she returned the positive test for oxilofrine at the Trials in June 2013.
The supplement Epiphany D1 was identified as the product that triggered her adverse analytical finding. Simpson argued that she did thorough research on the World Anti-Doping Agency (WADA) banned list.
A hearing that should've lasted two days was extended as the Jamaica Anti-doping Commission (JADCO) three-member disciplinary panel, comprising chairman Lennox Gayle, Dr Jephthah Ford, and former FIFA referee Peter Prendergast, awaited a report from a lab in Kentucky, USA, which Simpson's defence said proved that the Epiphany D1 supplement contained the banned substance oxilofrine.
source: jamaica observer