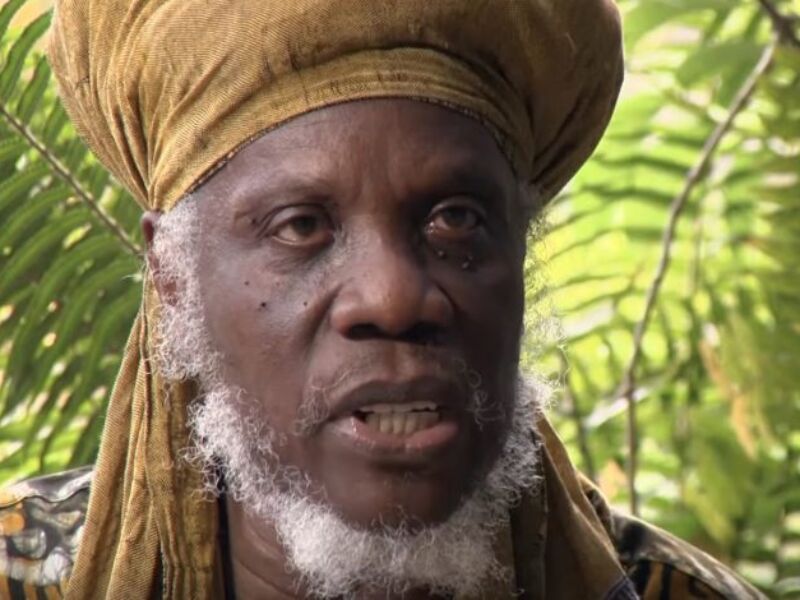 Mutabaruka Calls On Jamaican Musicians to Stop Making Trap Dancehall
The debate continues with regards to Dancehall artistes deejaying over rap beats and in return calling their music Trap Dancehall, the veterans in Jamaican music are actively campaigning for this to stop. The latest veteran musician to talk down on the move done mostly by youngsters is Mutabaruka, he even took to social media to reiterate his stance.
He stated, "Calling on all Jamaican musicians, artistes, and producers to start producing real reggae/dancehall riddims music AGAIN, instead of trap hall music."
In recent times, Bounty Killer labelled "Trap Dancehall" as "rat trap" music.
Skatta Burrel and Sean Paul also earlier spoke about not liking "Trap Dancehall" as it's not good for the original dancehall culture. Skatta highlights that Trap music is Hip Hop based and Jamaicans might not be able to do music better than the Americans who do Hip Hop.
Late 80's hardcore dancehall was running the place and Jamaicans were achieving international status and since trap dancehall came in with artistes like Vybz Kartel, trap dancehall is rising, and even he had to do a song like 'Fever' which is original dancehall to get certified.