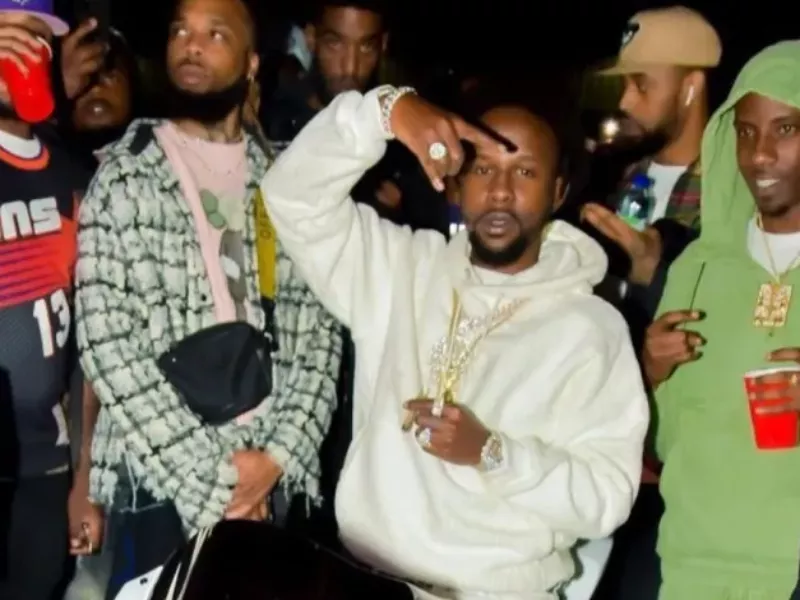 Popcaan STUCK in ENGLAND Unable to Attend Court in JAMAICA
Popular Dancehall artiste Popcaan was given a court date for today, however, the legal team of the deejay has given information that a new court date was selected due to him not being able to appear before the judge due to a mandatory quarantine he has to do based on his recent UK travel.
The 'Unruly Boss', was slapped with several charges in April of this year when the Police received reports that the deejay was travelling with others in his native parish of St. Thomas in a large entourage consisting of 9 vehicles.
The police acted on the intelligence they received, then proceeded to conduct checks on Popcaan and his friends after which he was slapped with several charges that violated traffic laws ranging from driving an unlicensed motorcycle, having no valid certificate of fitness, Driving without insurance coverage, driving without no registration plate and driving without a helmet, side view mirror and a driver's license.
At the time of its occurrence, 'Poppy' was very engaged and he vowed that he would lessen his visits to St. Thomas which was frowned upon by citizens of the parish since the deejay is said to be an incremental part of their lives due to the good works that he has done in the area, notably "Unruly Fest".
Popcaan will need to return to Court on November 5 to answer to the charges, for which the 'Unruly Boss' already pleaded not guilty.
According to Popcaan, he is currently in England working on an album and chilling with some of his best of friends.