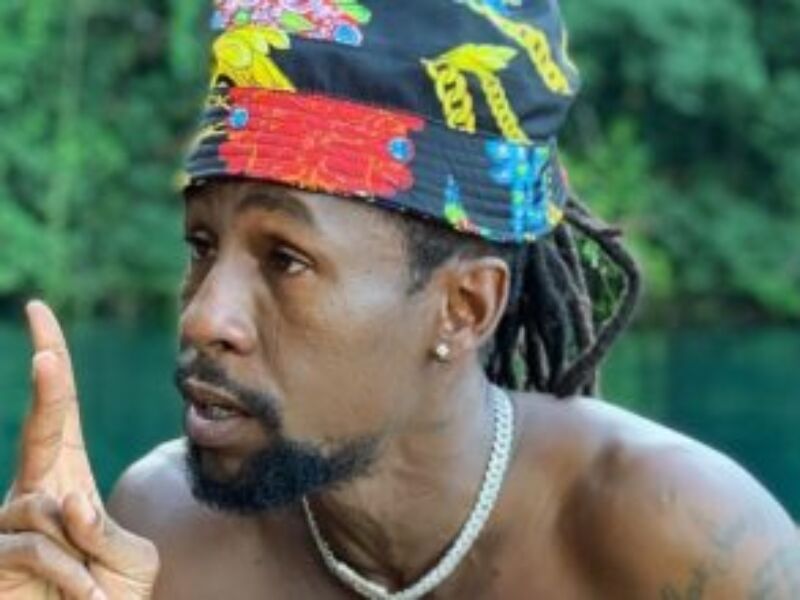 Jah Cure Gets Exposed on Phone Call Disrespecting Female Again
Reggae singer Jah Cure is again in the spotlight after a new recording with him got leaked on the internet, with him talking to a woman in a very disrespectful way, over what appears to be sex.
The "longing for" artiste has already had a few voice notes leaked with him for the year, plus he has had his name mixed up in a feud with dancehall artiste Popcaan, which added to the loads of drama he has been through for the year.
In this new voicenote, Jah Cure could be heard speaking with a female who seems to have visited Jah Cure, as a result of the entertainer purchasing sex from her, however, it seems as if the woman later left the house and went to a hotel which the entertainer became very curious as to why she did that.
At first, the singer could be heard on the phone questioning the female, normally without any bad attitude, except for the desperation for her to return to his house.
After the female told him that she was getting ready to return to his place, Cure told her that she could just call him when she is close however, his request later changed to him asking to stay on the phone with her while she did that but the female objected.
That was when the entertainer got angry and started to disrespect the female calling her "Jankhro", "big stinking pus$yh@le" and telling her what he does to her if he ever sees her in Kingston again. It seems Cure was upset as he was also constantly telling the woman, "guh Su(k yuh made".
This is not a good look for the entertainer as his name already has a bad rap where it comes on to women, and based on what is currently going on in society, other females will not receive this situation well.
Check out the recording which was released by Vlogger Dr. Love below.
source: urbanislandz