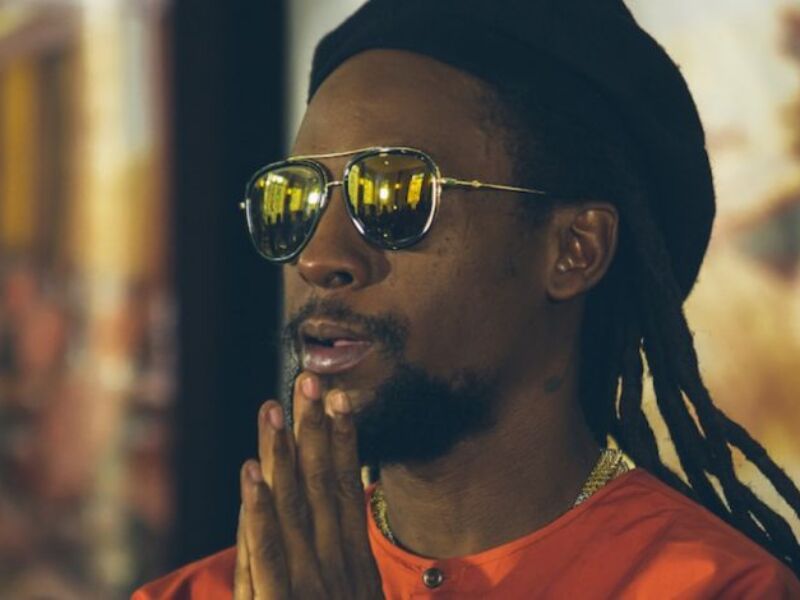 Jah Cure Accused of Scamming US Rapper… Listen Voice notes
Brooklyn-based upcoming rapper Eazi Money says Jah Cure robbed him and he is showing the receipts and posting the voice notes on social media.
The "Longing For" singer who has often been a controversial artiste in the Reggae music industry is again back in the headlines for the wrong reasons. This time he is accused of getting paid for completing a verse for a track and failing to do it.
Recently the upcoming rapper took to Instagram and he posted several voice notes detailing the situation.
He revealed that it has been over 4 years since he knew Jah Cure, his father had put a down payment for him and the artiste to do a song together, and he agreed to do it.
It is alleged that they paid him the first payment in 2016, but years after Jah Cure didn't even attempt to record one line for the song.  The rapper got verified and was still rising.
Last year he started getting texts in which he was being asked to pay the full amount even though he has never attempted to record the song after they paid him to start the song, but both he and his father sent the last payment to him to record the song for the feature because he begged for it. Eazy Money had the voice notes also with the conversation that were allegedly between both himself and Cure.
He talked about how the man hunted him down and said let's get it done, he was paid and it has almost been a year since then and there is still no song. Now that they confronted him about it and his response was not good.
He is sad because Cure is an artist he really looked up to, and he showed his true colours in the voice notes he had in his phone with him cursing his father, but the rapper said he will never work with him again, he said Cure is a horrible business man and a scammer.
The rapper allegedly made an initial payment to Jah Cure of US$1500 deposit in 2016. The other half was allegedly paid last year, even though he didn't get the vocals as they had agreed previously.
The rapper shared many voice notes that were allegedly sent by the singer after he made queries.
In the voice note the man believed to be Cure used expletives and said he was connected in Jamaica. The person who sent the voice note also warned that he would thump him in his face and push the money down his throat.
In another voice note, Cure threatened to send back the money and said he is rich and they don't know anything about him.
source: yardhype