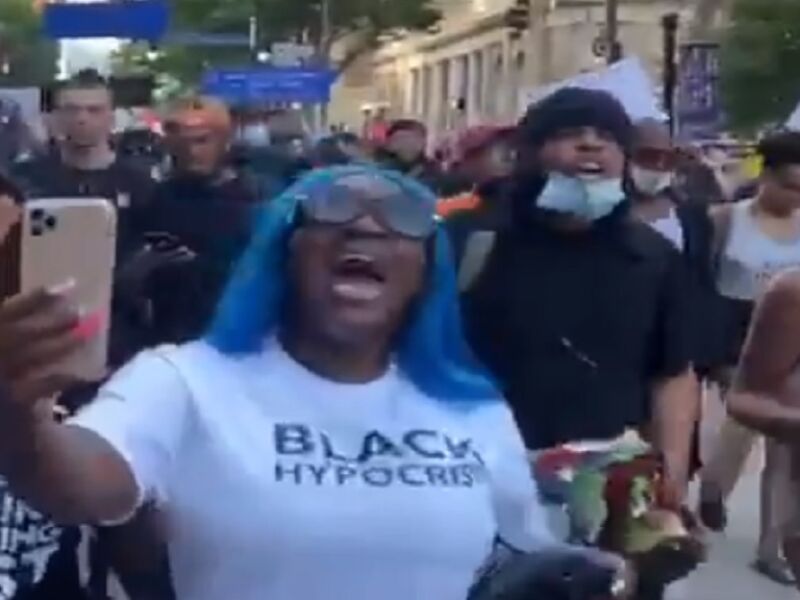 Jamaican entertainers show solidarity with George Floyd protests
Several Jamaican entertainers have expressed solidarity with protests raging in the United States against last week's police killing of George Floyd, an unarmed black man who pleaded for air as a white Minneapolis officer jammed his knee into his neck.
Dancehall star Spice joined peaceful protesters in the streets of Atlanta, Georgia on Tuesday.
"What do we want? Justice! When do we want it? Now," she chanted in unison with other protesters, a video of which was shared on her Instagram with the caption: "What we need to do now is start supporting each other. TAG BLACK BUSINESSES BELOW 🖤🖤
Other local entertainers participated in what was dubbed "Blackout Tuesday", an online movement aimed at showing solidarity with the Floyd protests and condemning systematic racism in the United States.
Spice Joins Floyd Protests
"They always bank on the black man thinking 'i' in a time of 'us'," he wrote. "Find our VOICES!! Our LEADERS AND ORGANIZERS… rallly, unite and PROTECT THEM or our 5 year olds gonna do this at least 3 more times before dem reach 20."
In expressing his support for 'Blackout Tuesday', Sean Paul wrote: "SOMETIMES THE SPLIFF AFFI BURN 2 GET 2 A HIGHER PLACE, NOW IT'S TIME 2 REBUILD. A PEOPLE UNITED CAN NEVER BE DEFEATED!!!"
In the meantime, dancehall veteran Bounty Killer posted the raised, clenched fist symbol of the 'Black Lives Matter' movement with the caption "By Any Means Necessary", a phrase used by civil rights icon Malcolm X in one of his most memorable speeches advocating for the rights of African Americans.
Beenie Man simply posted, "BLACK PEOPLE, BLACK CULTURE, BLACK LIVES 🖤🖤🖤".
George Floyd died on May 25 after he was arrested outside a shop in Minneapolis.
Footage of the arrest shows a white police officer kneeling on his neck while he was handcuffed and pinned to the floor.
His death has since sparked widespread unrest throughout the United States.