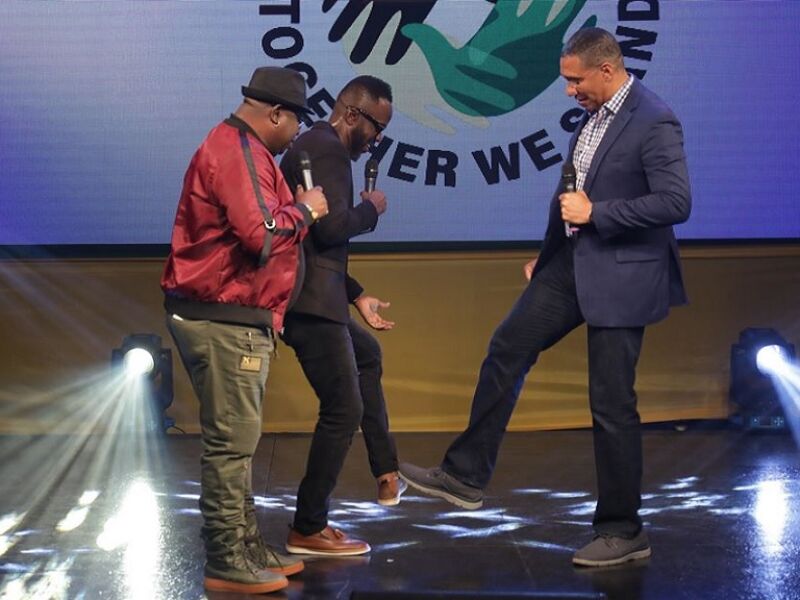 'Together We Stand' telethon raises $50 million for COVID-19 fight in Jamaica
Government has raised approximately $50 million from Sunday's 'Together We Stand' telethon to aid in the fight against COVID-19 in Jamaica.
The Ministry of Culture, Gender, Entertainment and Sport made the revelation on Thursday.
The event, which was broadcast entirely online, was aimed specifically at raising funds to help in the purchase of equipment for workers on the frontline of the coronavirus battle in Jamaica.
According to Minister of Culture, Gender, Entertainment and Sport, Olivia 'Babsy' Grange, it was the combined efforts of the many individuals and companies of the entertainment industry, as well as other sectors of the Jamaican society, that ensured the event was successful.
"It was a fantastic show of generosity and the strength of the human spirit. We are grateful for this response from Jamaicans at home and abroad as well as friends of Jamaica who responded to this telethon," Grande said in a statement.
"Thanks for their kind donations we are now able to contribute over $50 million towards procuring the personal protective equipment for our frontline workers. We say a big thank you to everyone who was able to donate," she added.
According to the minister, the tireless work of the production team was an immense contribution to the success of the telethon. She said a production of this nature would normally take approximately one year to put together, but this was done within one week.
She thanked the artistes and celebrities who either performed or appeared for free on the telethon, which she said would continue with other stagings in other sections of the world.
Grange said donations are still being accepted with the telephones and websites left open, for those who still want to give.
To make donations visit the www.jatogetherwestand.com or www.mypaymaster.com or call 888-729-2455 (toll-free), 876-960-9635, 1-866-228-8393 (toll-free from Jamaica, the United States or Canada) or +44-0808-189-6147 (toll-free from the UK and Europe) or WhatsApp 876-550-1754.
Cash donations are being accepted at any Paymaster location in Jamaica or any branch of the Citibank to account number 9250709218.