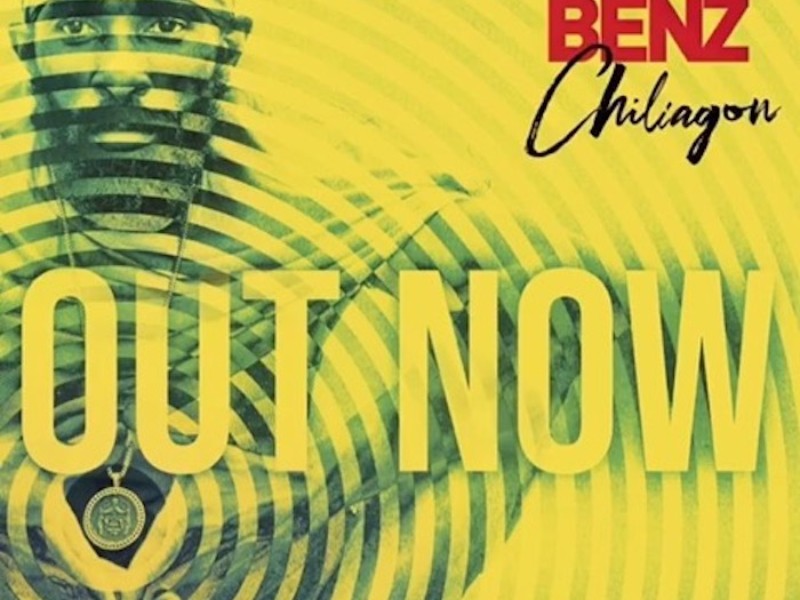 Dancehall Icon Spragga Benz Drops First Album In A Decade "Chiliagon"
Dancehall icon Spragga Benz dropped a new album titled "Chiliagon" on Friday, September 27th and fans are in love.
The long-awaited project is Spragga Benz's 8th album, the first in nearly a decade. He previously released "Shotta Culture" in 2010, "Live Good" in 2007, "Thug Nature" in 2002, "Fully Loaded" in 2000, "Two Bad DJs" with Beenie Man in 1999, "Uncommonly Smooth" in 1995, and "Jack It Up" in 1994. The 15-track album features groundbreaking and popular artistes such as Sean Paul, Agent Sasco, Chi Ching Ching, Rebel ACA, Tanika, Hype & Fever, UncleP, Matthew Allam, Illaman, Black Josh, Rodney P, Anna Blue, Killa P, Harry Shotta, General Levy and Saine Rapley.
The album was produced by Andrew Oury, Paul Fowler, Cristy Barber, and Spragga himself. It is being deemed as a diverse cultural celebration of music from one of the most influential artists of the Dancehall movement.
Hailed as an eclectic mix of roots, riddim, drum and bass, garage, grime, and hip hop the album has been getting rave reviews from fans and artistes alike. Spragga Benz had this to say about the album's compilation process, "It was effortless the way the album came together. The producers put their beats together, I put my songs together, and we got the sound we wanted."
He went on to add, "Sometimes it feels like a thousand different musical genres have come from reggae and dancehall. With this album, we set out to get into those styles, but I NEVER do what everybody is doing… I never follow any bandwagon."
Spragga posted on Instagram that one of his favorite tracks from the album is "Believe" which features Tanika. "Chiliagon" is now available on all your favorite streaming platforms, such as Pandora.
See the full tracklist for "Chiliagon" by Spragga Benz.
1. Move to the Music (feat. Rebel ACA) Explicit
2. Believe (feat. Tanika)
3. Good Suh
4. Wicked Love
5. Spread out (feat. Hype & Fever)
6. Differ
7. If Yuh Ready (UncleP Jump Up Mix) & General Levy
8. Link up (feat. Matthew Allman, Illaman, & Black Josh) Explicit
9. Hustle and Flow (feat. Illaman) Explicit
10. King on the Throne (feat. Rodney P) Explicit
11. Some of Us Love Rum (feat. Rebel ACA)
12. Found Me (feat. Anna Blue)
13. Differ (feat. Sean Paul, Agent Sasco & Chi Ching Ching) (Remix)
14. Trilogy (feat. Killa P & Harry Shotta)
15. No Regrets (feat. Saine Rapley)