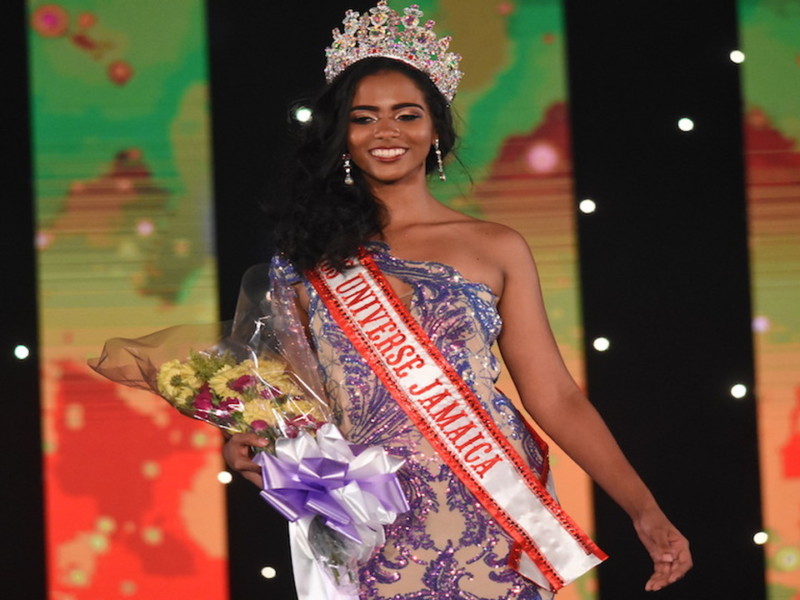 Iana Tickle Garcia cops Miss Universe Jamaica title 2019
Iana Tickle Gracia won the Miss Universe Jamaica title at the National Arena in Kingston on Saturday night.
Tickle Garcia topped a field of 18 contestants to ensure her trip to the 69th edition of the Miss Universe pageant in London in December.
The beautiful Jamaican ambassador was all smiles as she gracefully accepted her honour while being cheered on by the audience and her fellow contestants.
"I am honoured and will use this opportunity to help others as I go along…  I hope to represent Jamaica well in December," Tickle Garcia said.
As the 2019 winner, Tickle Garcia will receive a cash prize of $300,000;  a scholarship at the Dale Carnegie Institute in people's skills valued at $194,000; a laptop computer courtesy of One Stop Computers; one year's supply of make up products courtesy of Black Radiance; a cosmetic procedure of her choice and one year gym membership at Express Fitness among other prizes.
Tickle Garcia was also awarded for the best evening gown.
Popular contestant and member of the Jamaica Constabulary Force, Sasha Henry took the lion's share of the sectional prizes. The top six contestant was awarded with the People's Choice, Essence of Style and Tourism awards.
Other awards were given to Toni-Ann Lalor for congeniality, Umeka Chine for most photogenic and Ayesha Jenkins for swimwear.
Get the latest local and international news straight to your mobile phone for free: